I recently went to a Christmas fair with a couple of girlfriends on 12/12/12. I had never been to the Distillery District before, so I didn't have any expectations but what we found was a very charming and festive little fair. What I loved the most was actually  the architecture of all of the old pubs and art galleries, and the whole ambiance of it,  all that was missing was the snow... :(
Anyways, we also did some shopping at the Eaton's Centre, which is a mall here in Toronto. I had to buy a generic gender neutral gift for a mystery co-worker, which totally sucks for both of us. As usual, since I do not celebrate Christmas or any other December holiday, I left the mall with more items for myself rather than any loved ones. FYI, I'm so glad the earth didn't explode!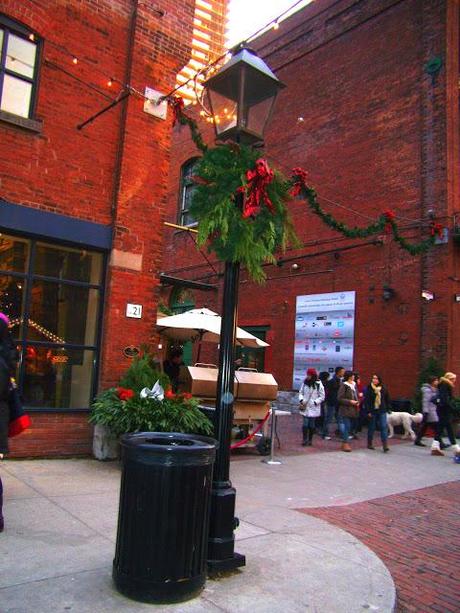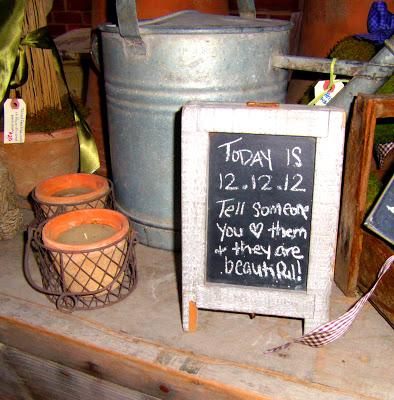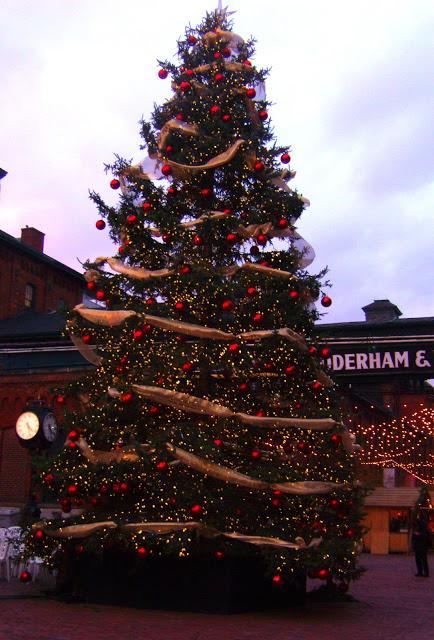 that's a legit Christmas tree!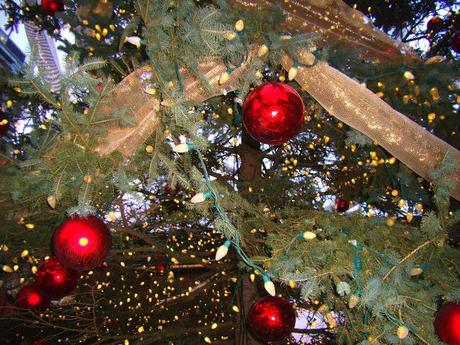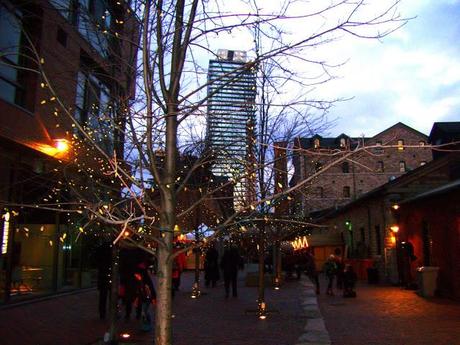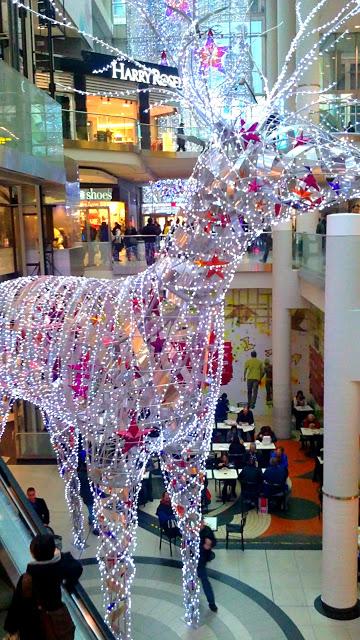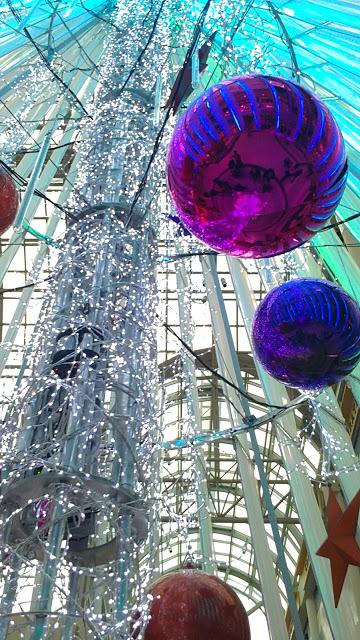 this image was taken from inside this colorful Christmas tree