​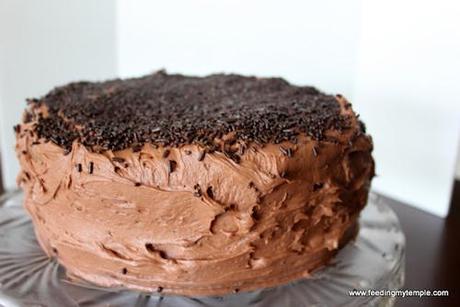 ​
My son turned 2 this past week. Hang on, let me stop crying. ​
​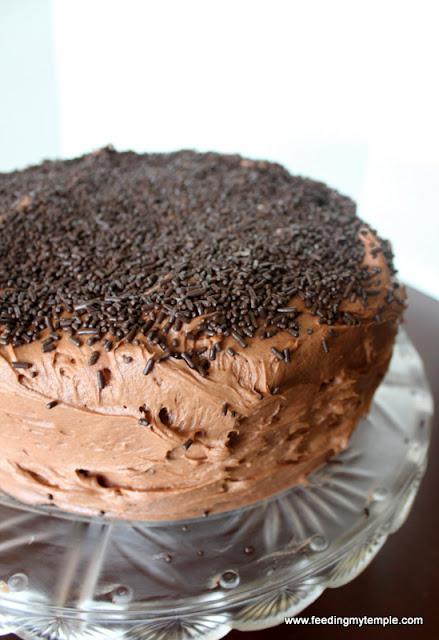 Ok, I'm good. It is really hard to believe that the once tiny baby that I held not long ago, is now 2. Wow. 2 is actually a really fun age. He says some of the most ridiculous stuff. ​
​Like, "I want chocolate cake."
Oh wait. That was my husband. ​
Austin's birthday party isn't until this weekend, but being the people we are, we needed an occasion to eat cake. Chocolate cake. ​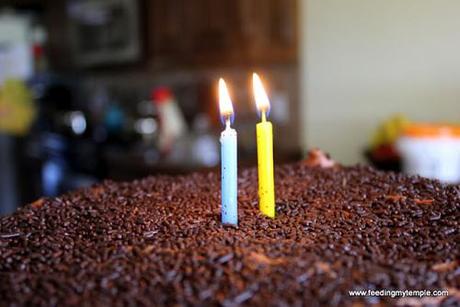 Besides lemon meringue pie and chocolate pie...and red velvet cupcakes, chocolate cake is one of the most requested recipes in our house. I just never make it. I really don't care for it. ​
​
Truth.​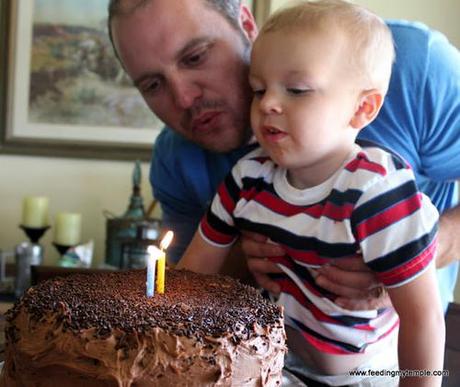 ​
Look! They are twins!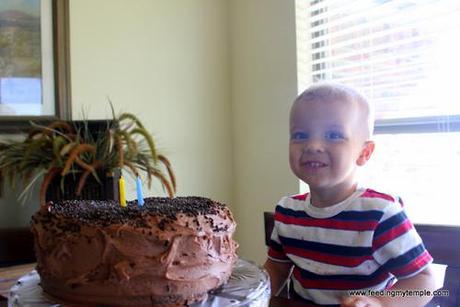 ​
What a ham. Like father like son. ​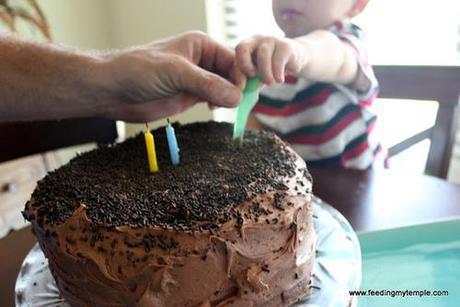 ​
​Just dig on in. See, like father like son.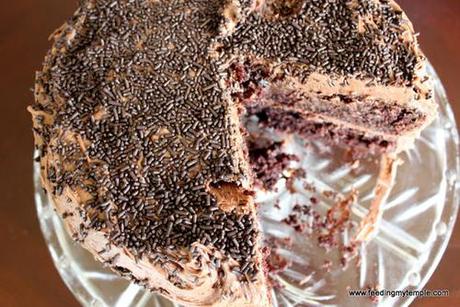 ​
Here, let's be a bit more civilized. How about I slice you a piece? ​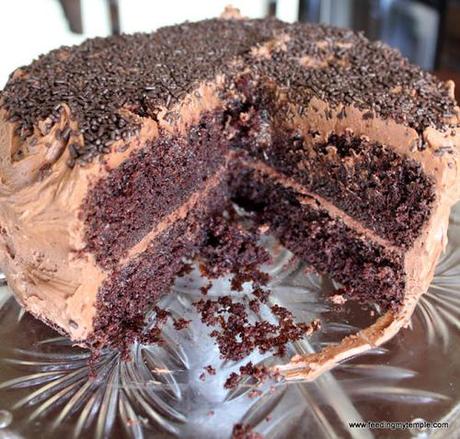 ​
This actually was a delicious cake. It is completely from scratch, so if you are a box mix only kinda baker, this is not for you. Well, I say that but it's actually quite easy.  I doubled the frosting and garnished with sprinkles, which is totally optional. Chocolate shavings would also look nice. ​