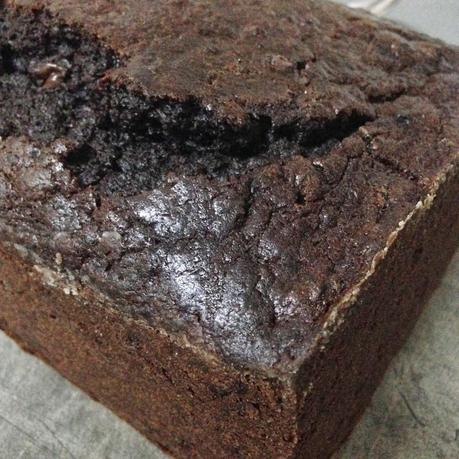 I made this bread on a spur of the moment after reading the ingredients and thinking I had not baked a chocolate cake for sometime now and this recipe seemed easy. Indeed, it was very simple, and the resulting cake (or bread?) was moist and delicious. For a bread with a mixing method similar to muffins, this bread tasted really superior and very unlike muffins. It was more towards a cake rather than a bread and I am glad that I added the chopped chocolate as suggested by Roxana in her blog as it made this quick bread even more delicious!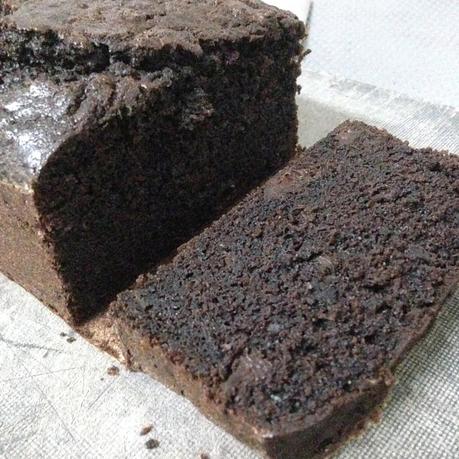 Recipe taken from Roxana's blog here
Chocolate Buttermilk Bread
Serves: 10/95g/249 calories based on a 2000 calories diet
Ingredients
1 1/2 cup (180 grams) all purpose flour
3/4 cup (60 grams) cocoa powder
2/3 to 3/4 cup sugar in the raw (I used fine granulated sugar)
1 1/2 tsp baking powder
1/2 tsp baking soda
1/2 tsp salt
1 egg
1 cup buttermilk (I made my own by mixing 1 tablespoon of vinegar to a cup of milk)
1/2 cup Greek yoghurt (I used normal yoghurt)
1/4 cup melted butter
1/2 cup chopped dark chocolate (optional)

Instructions:
Heat the oven to 350F. Grease a 9x5" loaf pan. Set aside.
In a mixing bowl add the flour, cocoa powder, sugar, baking powder, baking soda and salt and whisk to combine.
In a separate bowl lightly beat the egg. Add the buttermilk, yogurt and melted butter and stir to combine.
Fold the wet ingredients into the dry ones and mix until just combined. Do not overmix.
Spoon the batter into the prepared pan and bake for 45-50 minutes until a toothpick comes out clean.
Leave to cool slightly in the loaf pan before removing it.
Cool completely before slicing it.