May. Home to two bank holidays and we sure put those to good use. As I hope you all did too. Hasn't it flown though? I feel like I say that every month.. and it's actually a little scary. But at the same time Easter does feel like quite a while ago now, and my last roundup was pretty much focused on that. Because Easter is awesome- especially when it brings hot cross buns.
Anyway, back to the month at hand. Spring time brings a lot of awesome produce and to be completely honest, I haven't eaten anywhere near enough Jersey royals or asparagus. That aside, here's what I've been loving this month.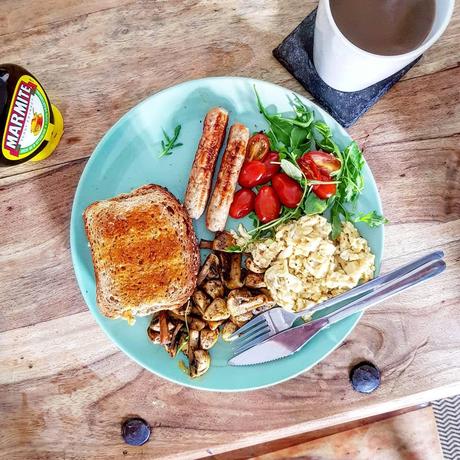 Livia's
Livia's has a range of treats - all vegan, gluten-free and dairy-free. Whilst I don't live with these dietary requirements, I do still often look in this section to see what's new. Sometimes, you really can't tell the difference - and you can find some fab treats!
Livia's Dunx were by far our favourite of all the treats. Each individual pack contains 3 soft biscuits, with a little pot of nut butter dip. Th biscuits aren't overly moist, but the because there's dip it doesn't matter really. The nut butters are really creamy, fab butters and there's plenty! They are a little pricey at roughly £2 per pack - but they are a great snack, and definitely worth treating yourself every now and again. My housemate loves having these every now and again!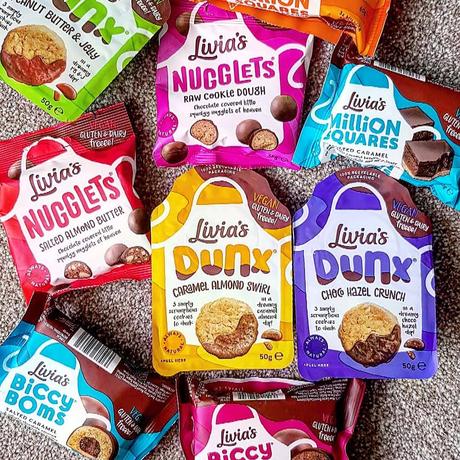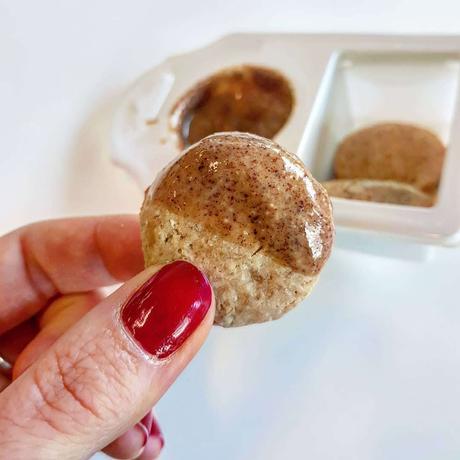 M&S strawberries
Well it is almost Wimbledon, so it's definitely strawberry season right?! These little heart-shaped berries are the juiciest, proper-tasting strawberries I've had in a long time. They really do taste like strawberries should. I'm sure we've all had the ones which just don't have a strong enough flavour. Well these, these don't disappoint. Beautiful on their own...but I'm dying to whip up some dessert recipes with these!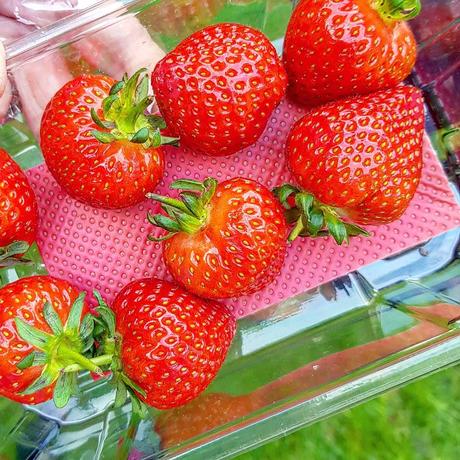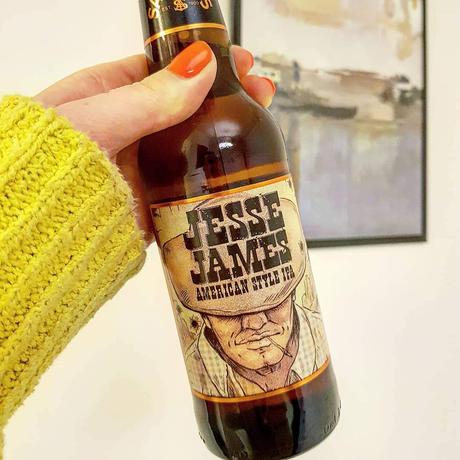 M&S Meat'zza
On the subject of pizza...this creation is ingenious. We tried this at the recent summer press event. The in-house team have many people who live a gluten-free lifestyle, and therefore they wanted to create a twist on a pizza they could all enjoy. Bring in the Meat'zza. It's a meat base! Yep, you read right. Pizza toppings on meat.
The pork base is mild, not overly herby, and a great texture for a pizza. Add the toppings and it really does taste like a pizza. The creator said she often has one with her partner, half each with salad - and that sounds like an awesome dinner! Keep an eye out for this for sure!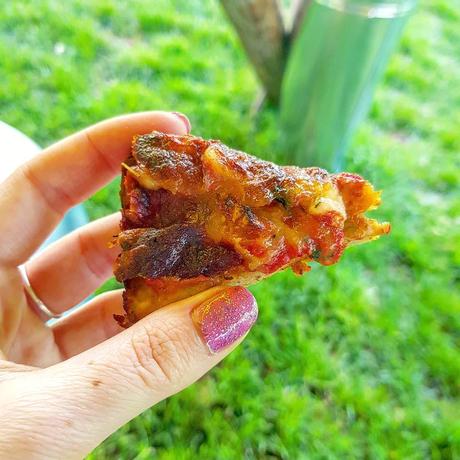 Shake Shack Covent Garden
This was actually the first Shake Shack spot I ever visited way back when. I ventured back last week to check out the refurb, and I really wanted to try the veggie burger - because as you know, sometimes, I do just like to be veggie.
It hasn't changed all that much, but the refurb meant the order point was in a slightly larger spot, on the other side of the walkway. It's more modern inside, with the signature shake shack feel. It meant lots more space for queuing, making the experience a little better too.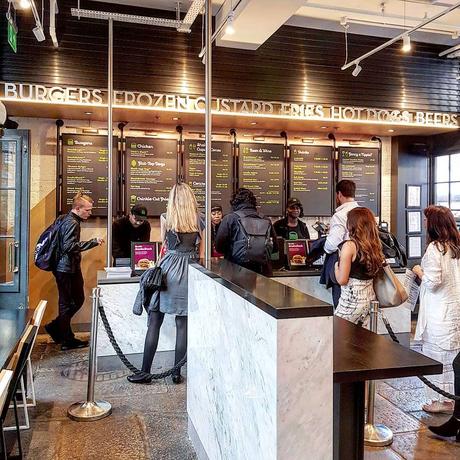 We had such a feast. The cheesy fries are always a must, because they're actually the best I've tried. But from now on, I'm always going to have the decision between beef and veggie burger, because the veggie burger was SO GOOD. The lightly breaded patty was filled with large mushroom slices and was oozing with cheese. It was seriously delicious. The mushrooms being inside the breaded coating, meant no soggy bun, and it was all round one awesome veggie burger! I also tried a concrete for the first time - it's basically ice cream for those who haven't been. It's great and definitely worth having if you have space - or you could share one, but I'd make space Haha.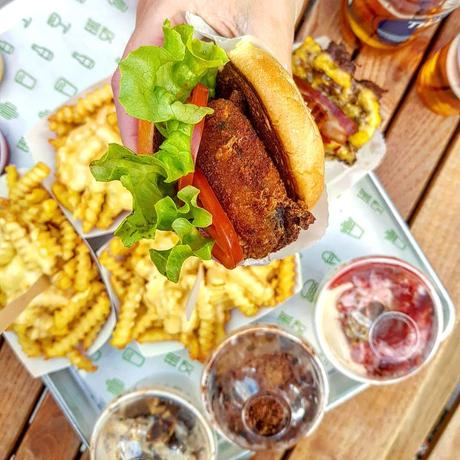 Have you tried anything new last month? What was your favourite find?
* Some of the items in this post have been gifted or tried at events.