Just like that, July is over. Don't ask me how because I have no clue. Last month was a whirlwind, with lots of days out training (thanks work!), looking after the one with the torn achilles (yes, Chris ruptured his achilles last month), and moving our Vietnam holiday. Luckily, we're still going it's just getting pushed back. So I've still got that to look forward to! But also, I've got a full August in the UK so lots of opportunities to find new foodie loves ahead of next month's round-up - I do love summer in London!
But first, this month's faves...
Hawker House
We had our summer work party at Hawker House this year and I was so excited because, you know, FOOD. I'd eyed up the traders as soon as I knew it was being hosted there, and had already started planning what I wanted. It all changed when I got there. I got so overwhelmed. This is typical isn't it when you go to a huge food market?!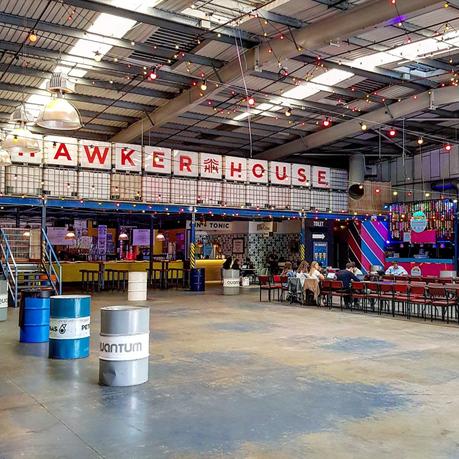 But I loved it. I tried the chicken wings from The Piadina Project, which were crispy and so tasty with the hot sauce. I also tried the Braised Beef Brisket Arepa from Petare. The beef was so tender. The little cornbread was filled with so much, as well as the big slice of plantain. An awesome taster - we had tasters due to it being a work thingy. But really want to try the full-sized version of this! To finish, I had an awesome ice cream from chin chin labs, with gooey marshmallow and mango lassi ice cream.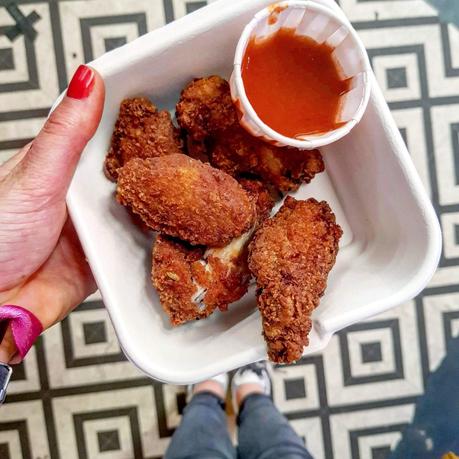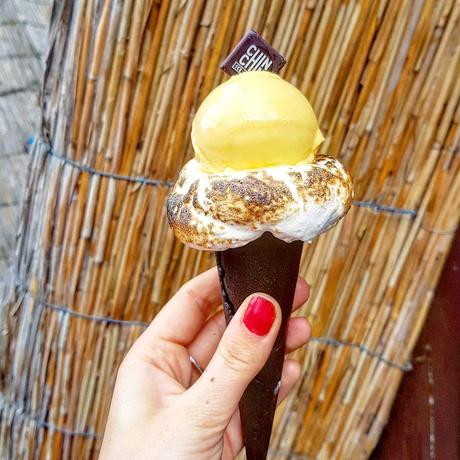 There were plenty of traders on-site, including plenty of veggie options too. If it wasn't so far from where we live I'd definitely be heading back. But I will be going to another Street feast again soon!
Tipplesworth cocktail mixer
I wouldn't usually opt for a pre-mixed cocktail mixer. I always think I'd like to get a little creative in the kitchen with anything and everything. What actually happens is I then end up just having a spirit and one/two mixers. It's always hit and miss as to whether it's good. When it's good I'm so proud, but it doesn't always happen.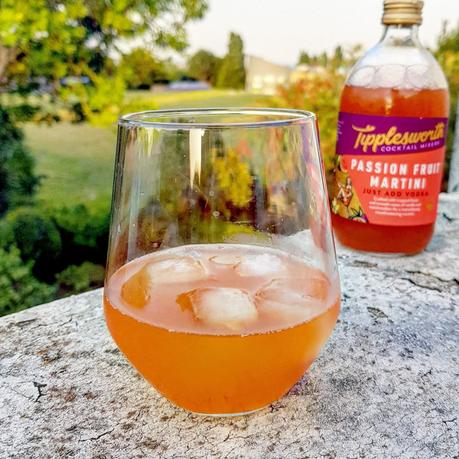 Tipplesworth sent me a bottle of their Passionfruit Martini cocktail mixer and it completely changed my mind. I thought it could potentially remind me of the days drinking those awful alcopops at sixth form parties. It was absolutely nothing like that. In fact, it was juicy, sweet and absolutely delicious served with vodka as recommended. It's really simple to whip up too, so you can get to enjoying it faster. We had a couple of these with our barbecue recently and I'm dying to go get some more vodka so we can continue with the bottle.
Chris' cheesy pasta
I love a Mac and Cheese. We all know this. But we also know that I make the best mac and cheese in this household. There's no disagreement about that. However, the other week Chris whipped up this amazing cheesy pasta, with chicken and broccoli. Like a speedy, lighter mac. It was dreamy. like seriously.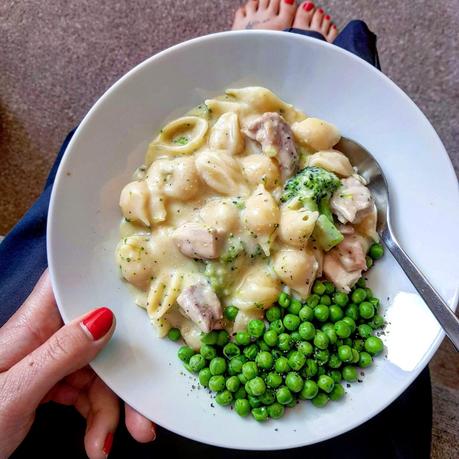 It was this recipe by Tasty. I couldn't get it out of my head and I can't wait for him to get back on his feet so he can make this again. Although I'm also downloading the app so I can get some more inspo because he seems to be smashing it!
Big Chill Magic & Gin Event with Martin Miller's Gin
This week I tried Martin Miller's for the first time. I went along to a gin & magic masterclass for East London Girl, which involved learning all about Martin Miller's, tasting, eating and being wowed by the magic. It was an awesome night at the BIg Chill in Kings Cross.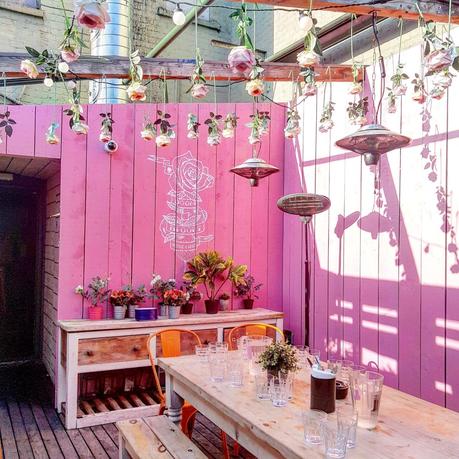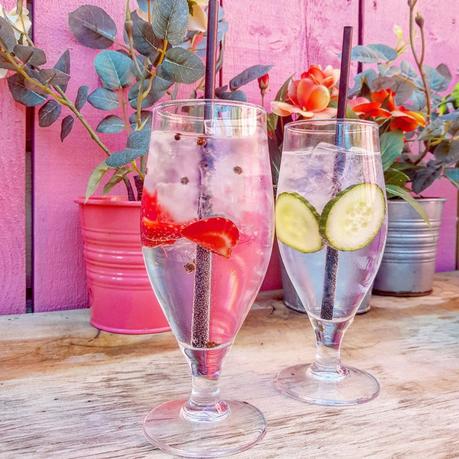 The gin was so smooth. I don't think I've ever tasted a gin which doesn't burn. One of the products a little more citrus, the other a tad more spiced. I'd definitely keep an eye out for these at bars more now.
The magic was insane. I sat open-mouthed for most of the night. It really is a shame they don't do more of these evenings as gin & magic is an awesome combo!
We also tried some snacks form Big Chill Bar. The Mac and Cheese balls were so creamy inside, with a fab crisp coating. The nachos were great with plenty of dip, and the chicken skewers were so juicy and succulent, sticky, sweet and slightly spicy. Absolutely delicious.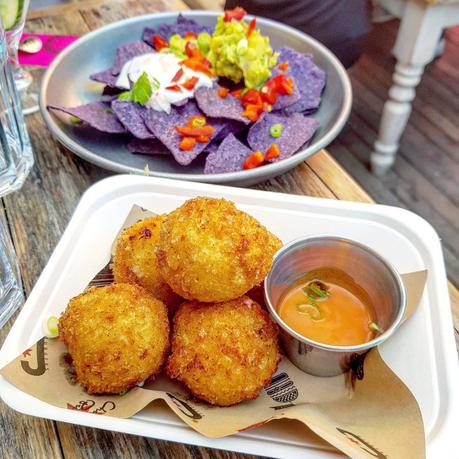 One fab night which had to make it into my faves from July!
Aldi Chicken and Chorizo skewers
I picked these up in a shop for barbecue foods, as we always try to have something a little different alongside our burgers or hotdogs. Usually, we go all out and get everything. Because you got to make the most of the weather when you have it.
These Chicken & Chorizo Skewers from Aldi were under £3 and totally worth it. They were marinaded beautifully, with a fab smoky flavour. The chicken was tender and the pieces of chorizo were a great size too. An addition to the barbecue spread you HAVE to try!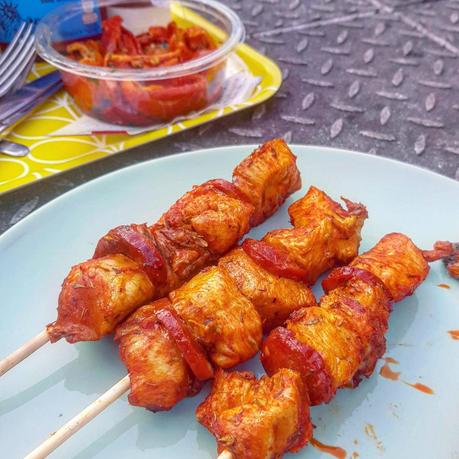 And there you have it. July's faves. What did you discover in July?
Chloe xx
*This post includes a sample I received and an event I attended as part fo the ELG team. All views my own.