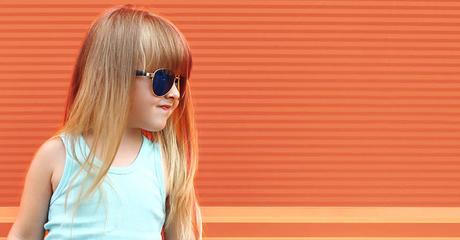 Children's annual exposition to UV sun rays is three times superior to Adult's. For this reason it is necessary to protect their eyes with special children's sunglasses.
More sensitive eyes
Children's eyes, as they are not completely developed, are more sensitive to ultraviolet light than adult's eyes. However this seems to be quite strange when we realize that 70% of children do not wear sunglasses.
Cumulative effect of UV radiation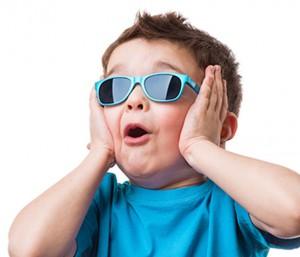 It is important to start protecting your eyes since your childhood to avoid problems in the future. It is important to remember that our skin has some memory; this is to say that the damage that we suffer today will be accumulated with the pass of time. It happens the same with your sight, the sooner you start using
sunglasses
the lower the possibilities to suffer from cataracts or any other future problems related to sight will be.
For this reason it is very important to start protecting your eyes since the first years of life. In the following video you can check the damage caused by The Sun on our skin.
What are full U.V protection glasses?
They are glasses which include special filters in their lenses which block the pass of ultraviolet light (a kind of sun rays which are harmful for our health).
Regarding some researches 80% of population is conscious about that sun rays increase skin cancer risk. Furthermore 1 of each 3 cancers detected are skin cancers. Nevertheless, surprisingly, only 10% of population know that ultraviolet radiation can damage your eyes. For example 1 of each 5 cataracts are provoked by UV exposition. This means that each year 3 million people lost their sight because of this dangerous radiation.
All the children sunglasses available at Optical H are high quality glasses and they count with all the warranties for a total protection of our children's eyes.