​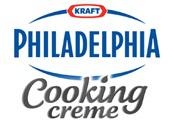 Thank you to Kraft Foods for offering me the opportunity to recreate a recipe with PHILADELPHIA Cooking Creme. Please click here to learn more about all the PHILADELPHIA Cooking Creme flavors and recipes.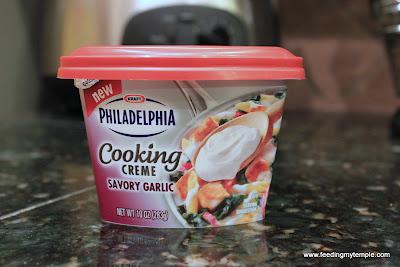 I was extremely excited when the Savory Garlic Cooking Creme arrived! I have used a few of the Philadelphia Cooking Creme's in the past and really enjoyed them! I have added them to mexican casseroles, pasta dishes, and even beef stroganoff! The Cooking Creme adds an element of creaminess and really helps round out a recipe.
In addition to the Savory Garlic flavor, Philadelphia has also just released a reduced fat Savory Garlic, 
Reduced Fat Italian Cheese & Herb, 
Creamy Pesto, and 
Savory Lemon & Herb. YUM! 
My family really enjoyed this recipe. See below.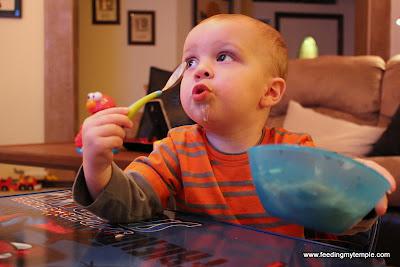 I consider it a win when my 19 month old kills and entire bowl of dinner.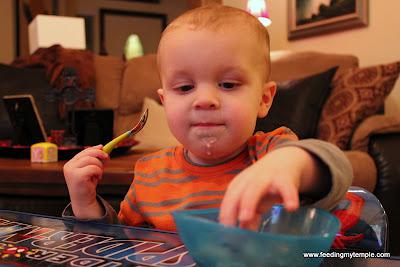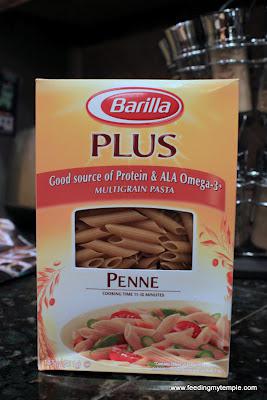 I used whole grain pasta and substituted slivered almonds for the original pine nuts it called for. My husband noted that the meal tasted very similar to spinach artichoke dip...which is a good thing, since we can eat it by the truck load.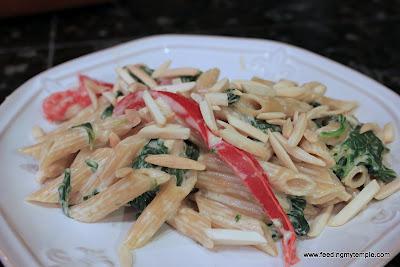 Creamy Chicken Florentine
Prep Time: 20 minutes
Yield: 4 servings, 1-1/4 cups each.
Ingredients
1 tablespoon olive oil
1 lb. boneless skinless chicken breasts, cut into bite-size pieces
1 red bell pepper, cut into strips
1 tub (10 oz.) PHILADELPHIA Savory Garlic Cooking Creme
1 pkg. (6 oz.) baby spinach leaves
2 cups hot cooked whole grain penne pasta
2 Tbsp. toasted slivered almonds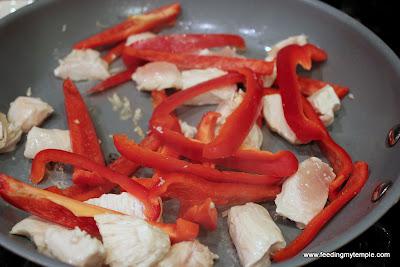 In a medium nonstick skillet, heat olive oil over medium heat. Add chicken and peppers, until chicken is cooked through.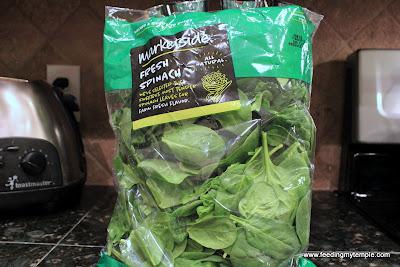 Add spinach and cover with lid. (The leaves will cook down.)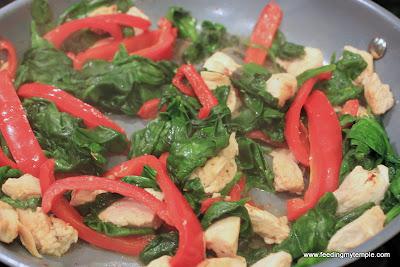 Add cooking creme, stirring until heated through.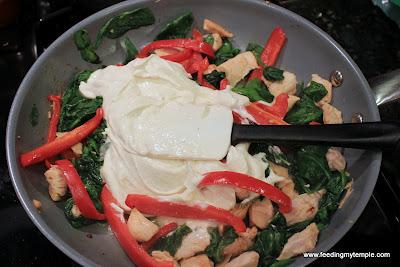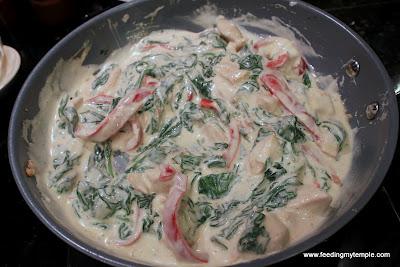 Stir mixture into hot, cooked penne. Top with nuts.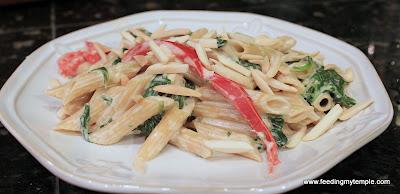 Thank you again to Kraft Foods for sponsoring this blog post. I was selected as one of 20 bloggers by 
Technorati Media
 and 
Clever Girls Collective
 to participate in the Kraft Foods PHILADELPHIA Cooking Creme signature recipes campaign. While I have been compensated for my time and received the product, my opinions and experiences are my own.