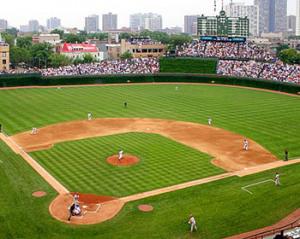 With the loss of third baseman Aramis Ramirez to free agency this offseason, the Chicago Cubs will field a team short on power, and may have problems scoring runs in 2012.
While losing one player wouldn't normally have a big effect on a team's power numbers, the Cubs also chose not to re-sign first baseman Carlos Pena. Between Ramirez and Pena, the two corner infielders hit 54 homers in 2011. While most would agree that it was time for Ramirez to move on, as well as Pena and his .289 April OBP , this season's influx of veterans and career minor-leaguers may not translate to runs scored for the Cubs.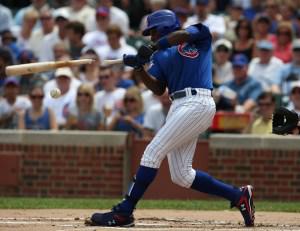 Alfonso Soriano, 2011- 26 HR, .225 ISO
For a team that was third to last in the National League for team ERA, the prospect of the Cubs struggling to score runs may make for a tough watch at times for Cubs fans this season. Of course, of all the seasons for this perfect storm of mediocrity to develop, the 2012 season may be the best time. Most Cubs fans have bought in to the rebuilding process underway in Chicago, after the Cubs revamped the front office this offseason, bringing in team president Theo Epstein from Boston, as well as GM Jed Hoyer, and VP of scouting and player development, Jason McLeod.
The Cubs were at or below the league average for home runs and isolated power (ISO) last season, and with David DeJesus, Ian Stewart, and Bryan LaHair filling in for Cubs who have been sent packing, the team could rank even lower in 2012.
DeJesus, who is coming off of his worst season at the major league level, will be patrolling right field for the Cubs with an 11-home-runs per-season average, as well as a career .137 ISO.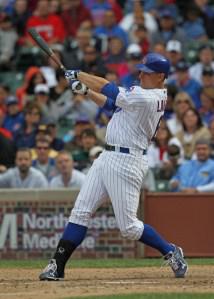 Bryan LaHair, 2012 projection- 16 HR, .186 ISO
All indications are that 29-year-old first baseman Bryan LaHair will be the opening day starter at first for the Cubs. LaHair will serve as a seat-filler on the roster for top Cubs prospect, Anthony Rizzo, who was recently acquired in a trade that sent right-handed pitcher Andrew Cashner to the Padres. LaHair has averaged 20 home runs per season at the triple-A level, along with an ISO of .231, a number which would have been second best on the Cubs in 2011, behind only Carlos Pena. While Rizzo continues to develop in the minors, LaHair will hopefully provide some pop in the Cubs' everyday lineup.
With the Cubs' recent acquisition of former Colorado Rockie, Ian Stewart, they will get a somewhat underrated power bat at third base. Stewart has averaged 20 home runs per season during his five-season career, along with a career ISO of .192. Stewart won't win any MVP awards in Chicago anytime soon, however, with a career triple slash line of .236/.323/.428.
According to current fan projections at Fangraphs, the Cubs' core and bench players, including Anthony Rizzo, project to only hitting 129 home runs in 2012. With September call-ups and any additional help occurring due to injuries, if you add ten home runs to that total, the Cubs would rank below the league average for home runs, based on 2011 league totals.
In Year One of the new Cubs front office's rebuilding project, the Cubs may find it difficult to score runs, and they may struggle even more than in 2011 when the team scored 654 runs, just below the National League average. While most observers and fans expect some growing pains on the North side for the next couple of seasons while prospects develop, the Cubs may lack enough pop in their lineup to pick up their pitching staff this season, and will likely struggle to be competitive in the NL Central in 2012.
-James Kries