A simple FOTD using 4 products with a summery OOTD thrown in

.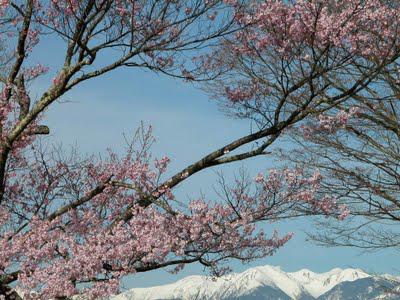 Spring is my favourite season. The sun is shining, cute lambs are born, and trees are starting to blossom.
Today's FOTD is in tribute of the beautiful
pink cherry blossoms
. I did a Cherry Blossom FOTD last spring, and thought I'd make it a yearly tradition!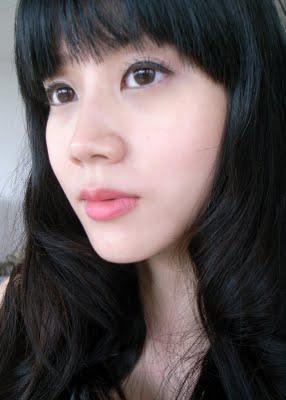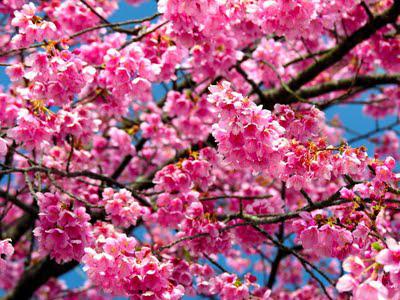 My springtime cherry blossom FOTD is centered around flower pink lips and peachy cheeks.
To achieve this I used my new Smashbox In Bloom Cream Cheek Duo, my favourite product this spring.
I skipped foundation or any kind of base today. This year I've been really
lucky
with my skin. My aim in January was to really work on
improving my skin
so that I won't have to use foundation anymore.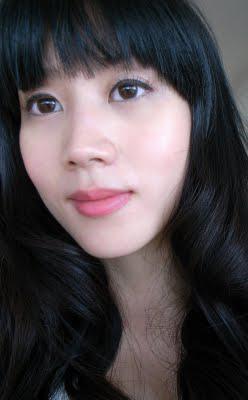 I used the peachy pink shade (on the right) of the
Smashbox Cream Cheek Duo
on my cheeks, and the bright pink shade dabbed on my lips.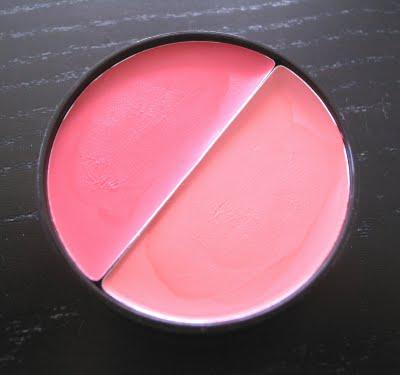 I used my
Illamasqua blusher brush
(pictured
here
) to apply the colour onto my cheeks. It's a great brush which can be used on both cream and powder blush formulas.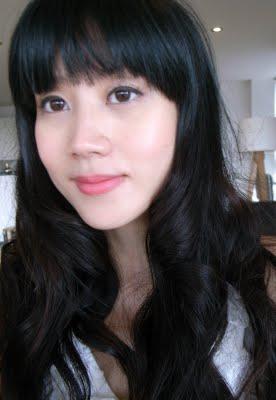 I curled my hair for this FOTD using a curling wand, it did not turn out too well! Next time i'll just not aettmpt to style my hair-I'm rubbish at it!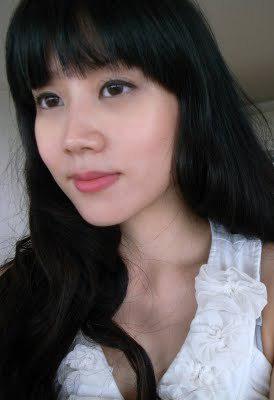 I'm still in my minimalist phase and have used
4 products
in this FOTD.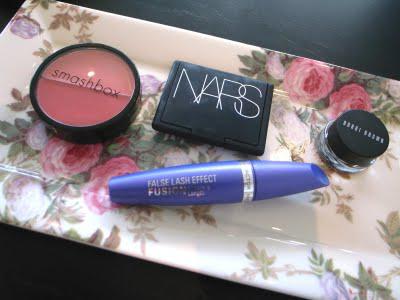 Nars Eyeshadow Duo in
All About Eve
Max Factor False Lash Effect Fusion Mascara
Bobbi Brown Gel Liner in
Black
Smashbox In Bloom Cream Cheek Duo
The Duos really help to save space as well as lessen the load of products used!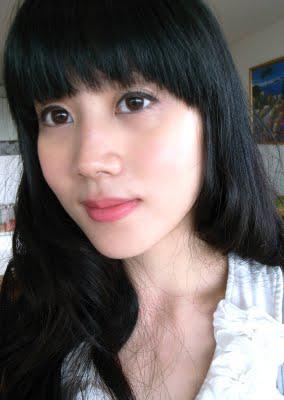 It's a beautiful sunny day, so I wore this white dress I bought from a small boutique in Sarawak, Malaysia. The dress features white chiffon flowers on the neckline.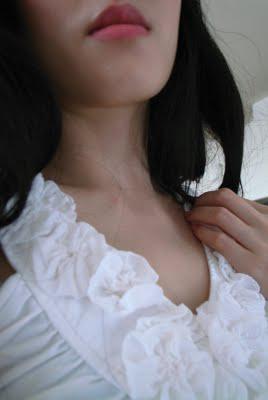 Here are a couple OOTD pics: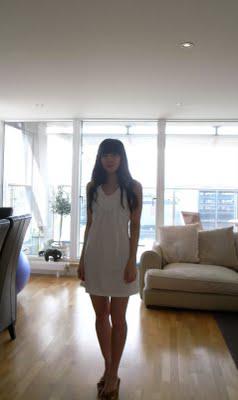 and a slight closer up: