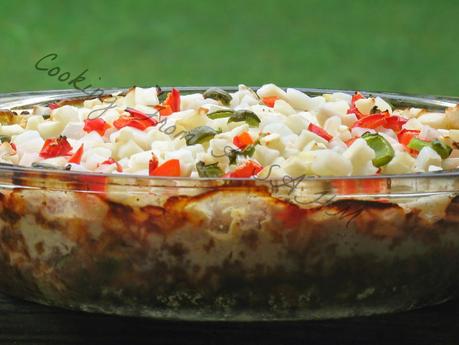 Hello Everyone,I have a recipe that is for a Cheeseburger casserole but I took this and totally changed it. This is soo good and guess what??!! Kids will love it. 
Cheeseburger Casserole
2 Lbs Hamburger browned1 Bag of Diced Hashbrowns16 Oz Velveeta Cheese1/4 C Milk 1 Red Pepper diced1 Green Pepper diced1 Onion dicedGarlic Sea Salt10 Dill Pickles
Brown your hamburger and chop it small. When that gets done let it drain. While its draining then cube your velveeta and put it in a sauce pan. Add in half of your chopped peppers and onions. Then add your milk. Heat on medium heat till its totally melted. Add your garlic seasoning.  Once its melted add your drained ground beef. Then take about a cup of hasbrowns and mix it in the cheesy hamburger mixture. Pour into a glass baking dish.  Top with pickles, just lay them around. Then pour your hashbrowns on top and then the rest of the peppers, and onions.  Bake for an hour till hashbrowns are done and its bubbly.