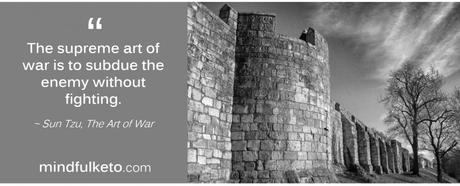 Are struggling with staying keto? It's not your fault. In fact, the environment has been designed to seduce you with high-carb junk in every corner.
But you don't have to fall for it - if you follow this simple advice.
Making little changes to your environment may seem too simple, trivial, or inadequate to make a difference.

But the results are real.

It's easier to run on concrete than it is to run on a thick sandy beach. It has nothing to do with your running skills, it's the environment you run on.
Mindful Keto:
Struggling to stay keto? Why relying on willpower is a bad idea