Hi everyone, just a quick post on my latest blush acquisition:

Chanel Blush Duo Tweed Effect in Tweed Corail 20

.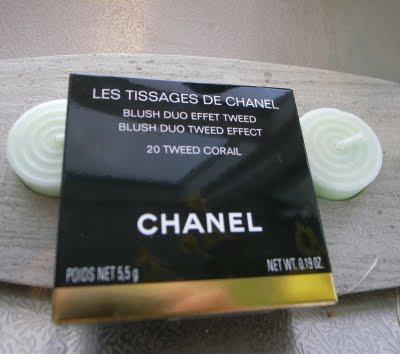 I've read lovely things about Chanel's tweed effect blushes, and after much deliberating (and researching through various beauty blogs) I chose Tweed Corail (french for Coral) for its gorgeous peachy coral shade.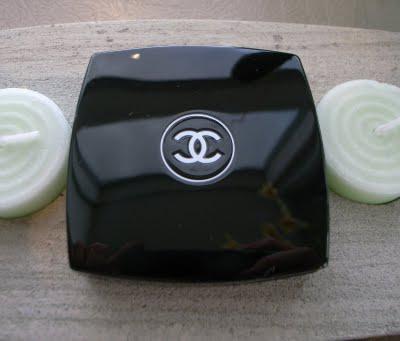 This blush has a stunning

embossed tweed look

which unfortunately (but not surprisingly) gets more and more blended with each application.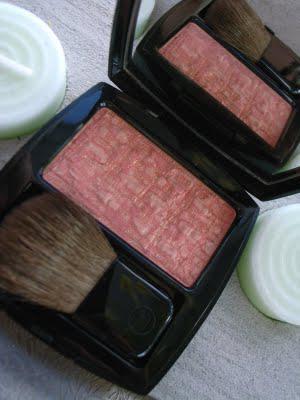 A close up of the tweed effect: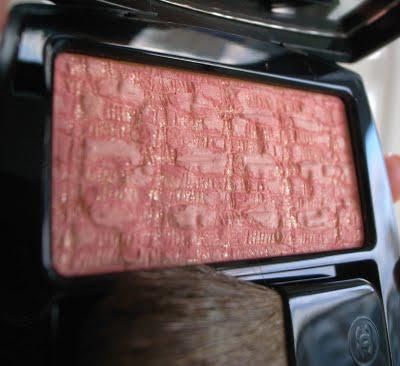 The colour is a

beautiful peachy-pink coral shade

with gold flecks. Just perfect for brightening up my cheeks for Summer, giving me a pop of colour and a sun-kissed glow.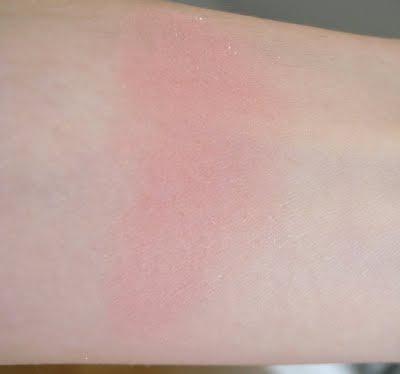 The powder feels soft and blends easily onto the cheeks. This blush is buildable; you can apply the blush sparingly for a natural look, or you can apply more layers for stronger colour. Here is a medium application of the blush on my left cheek (your right).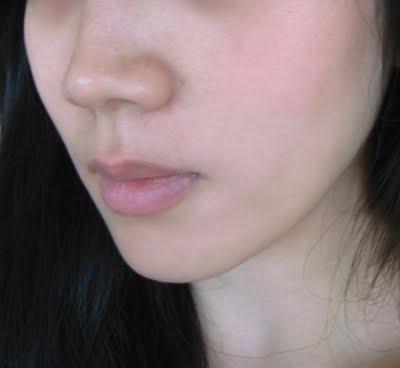 The sales assistant at Chanel was lovely and gave me this cute little Chanel charm with my purchase.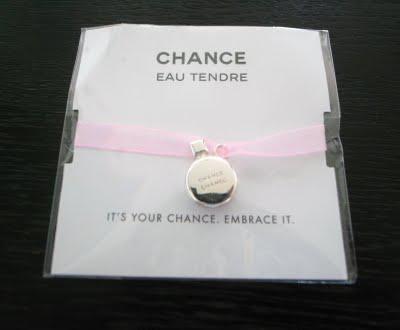 Anyway, sorry for the short post, hope you all have a wonderful weekend ahead!