With weddings that are extravagant enough to make heads spin, celebrity weddings have always attracted quite a lot of attraction. Because of the lavish media attention that these weddings always seem to inspire, people very often base their own dresses, tuxes, cake and overall decoration on the wedding of their favorite celeb. While the rich and famous tend to split up very often, there is no denying the glam factor that goes hand in hand with their lavish ceremonies and even more lavish reception.
Indeed, who can forget Kate Middleton's all-nigh wedding reception which included two wedding dresses? Or Kim Kardashian's short-lived albeit over the top 72-day wedding to Kris Humphries? The common denominator between these weddings is of course, the glamor and the ability to spend millions of dollars on the ceremonies and receptions. Still, it would be unfair to paint everyone with the same brush. Some celebrities prefer to adopt a more toned-down and classy approach, not unlike Keira Knightley in her short wedding dress with her simple civil wedding. Here are some of the popular celebrity weddings that have marked 2015: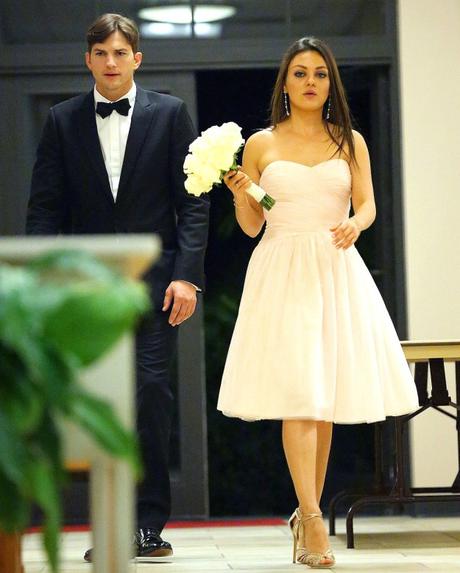 Source image
Mila Kunis and Ashton Kutcher
While several fans were heartbroken when he split with Demi Moore, no one can deny what a perfect match Ashton and Mila are for each other. The two of them had a toned down ceremony and did not even disclose the details until Mila started referring to Ashton as her "husband" in an interview. In fact, according to the popular E! Online magazine, the bride was dressed in a flowing strapless dress and wore her hair pulled back. The couple share a daughter named Wyatt who attended the ceremony in a white dress.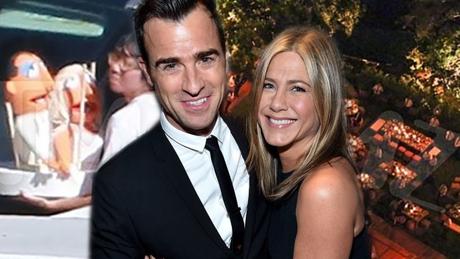 Source image
Jennifer Aniston and Justin Theroux
Legions of fans from all over the world were devastated when Brad Pitt ditched his then-wife, Jennifer, for the foxy Angelina Jolie. Jennifer Aniston evoked quite a lot of sympathy from all around the globe when she started attending evens unaccompanied. While she and Brad were once dubbed Hollywood's golden couple, there she was, all alone and forlorn, while Brad and Angelina started their own family. Which is exactly why several people were excited by the heartwarming news that Jennifer had finally found love again in Justin Theroux. The couple got hitched in a private- and highly secretive- ceremony in Bel Air. Most of the guests thought that they were showing up for a birthday party.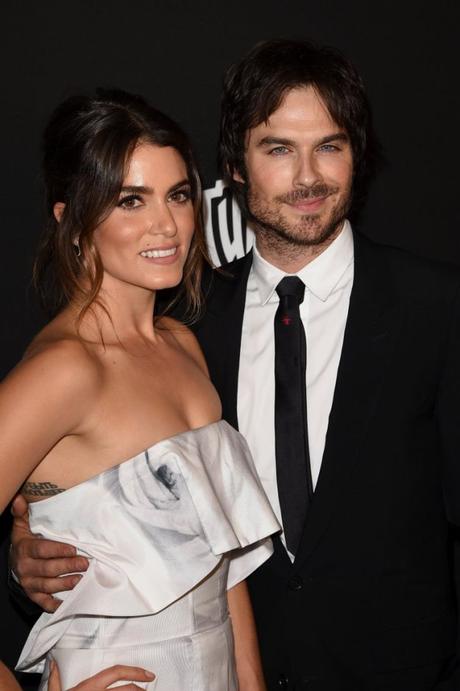 Ian Somerhalder and Nikki Reed
Both are blessed with near-perfect features. Both played the roles of vampires, albeit in two different movies. So when Ian Somerhalder and Nikki Reed tied the knot after a short engagement, even the tabloids could not deny what a perfect pair the two of them made. They had an exceptionally romantic wedding where the bride wore a flowing lace dress. When posing for pictures, the groom- dapper in his black tux- even carried her through a muddy path so she wouldn't ruin her dress.