Hey There,
Today's Celeb style crush, is a little different than the previous two. Instead of crushing over this celebs wardrobe, I am discussing one particular outfit, which has got classic look stamped all over it, fashion inspo at its best. Finding this outfit has got me right onto the Pinterest hype. Now I know this look is pretty simple, but it is always a winner in my eyes, one you can not go wrong with, but yet I always forget about. It is definitely making me want to reach for my skinny jeans, (Well inspiring me to slim back down to fit in to them), and I am now officially on the hunt for a nice pair of red stilettos, (Suggestions please?).
 And I am talking about Olivia Palermo. This girl is pretty well known for her fashion style, and if I had legs like hers I would be in skinny's all the time. This look is perfect. What do you reckon?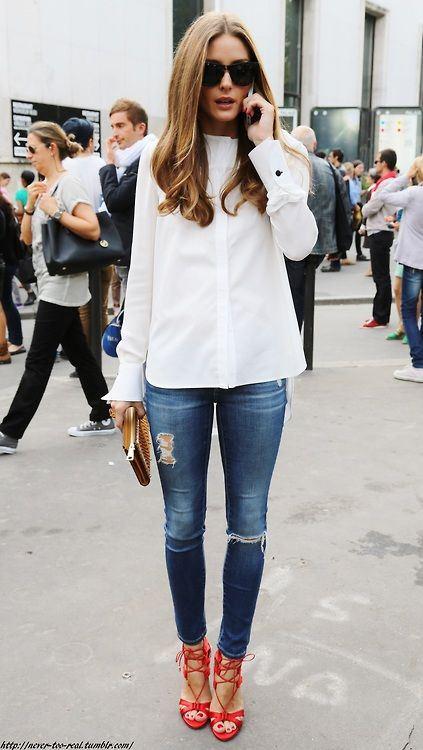 Its amazing, how a great pair of heels can make a jean and shirt combo so fabulous, right? An outfit that is fit for daytime through to night.
Lots of love,
KBxx
*Photo credit see bottom left corner, this is not my own picture*