Last Saturday, I hopped on a school bus with fellow Toronto Vegetarian Association volunteers and headed to Cedar Row Farm Sanctuary for their Summer of Peace Open House.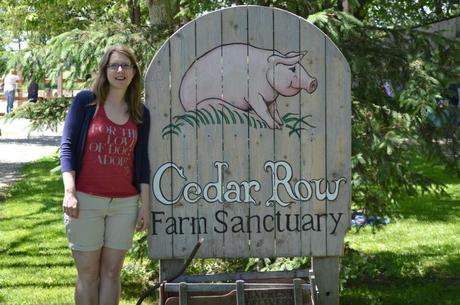 I arrived! This was my second visit to Cedar, but I hadn't been back in 3 years.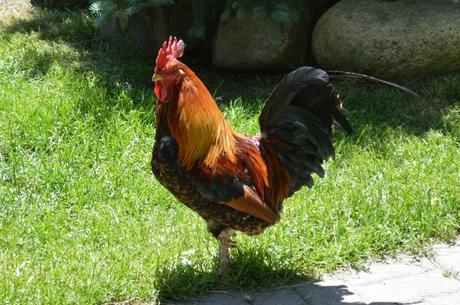 Isn't he so handsome? He had quite the strut going on.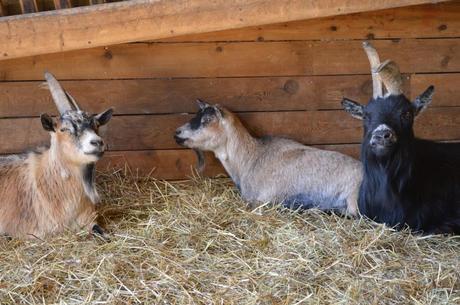 The goats were mostly hanging out in the barn, out of the sunny. I didn't blame them. It was lovely in the shade though.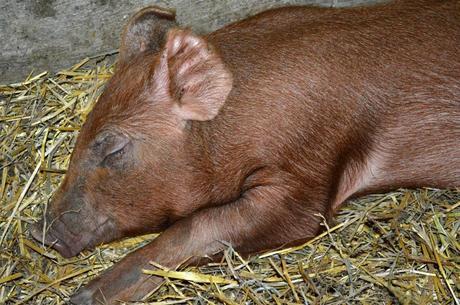 This little sweetheart is Charlotte. She fell off a truck and found a safe home at Cedar Row.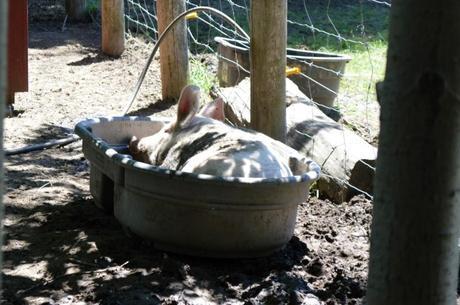 Pig in a tub! That's one way to stay cool.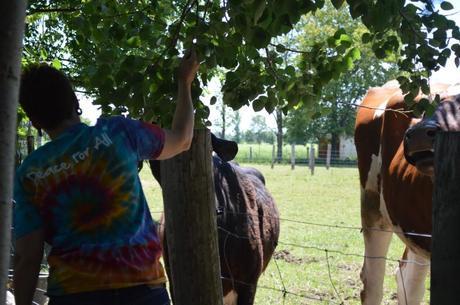 One of the owners of Cedar Row, Siobhan, helped cows Charlie and Chickpea reach the branches. Well Charlie didn't need as much help as Chickpea.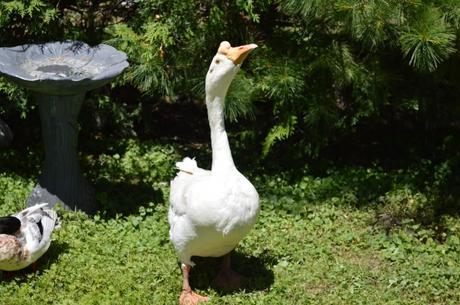 Hey goosey goosey. Giving me the eyeball. From childhood experience, I know to give geese lots of room. They can be temperamental at times.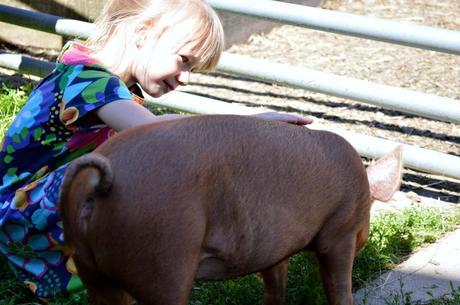 Charlotte got lots of attention. She's still kid-sized.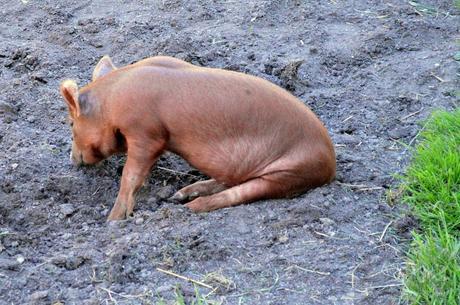 Sitting down to root through the dirt.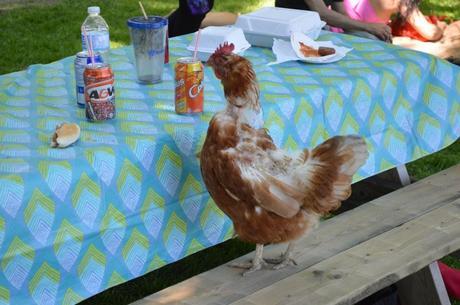 This cutie wanted to join everyone for lunch at the table. Why not?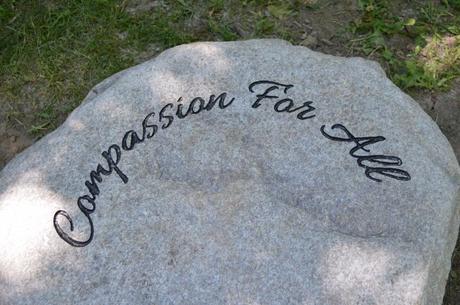 Compassion for All sums it all up perfectly. I wish I could stay on the farm with the animals forever. Hopefully one day Chad and I will have our own land and we can rescue a few farmed animals ourselves.
I had such a nice day at the sanctuary and I honestly cannot wait until August when I head down to Watkins Glen, NY again to visit Farm Sanctuary.
~Laura