Everyone was up early on our 2nd  day. I guess you could see in there faces how excited they were for that day. We're about to explore 3 caves; Mahayahay Cave, Kambangkas Cave and Santik Cave. We are divided into two teams. As for our Team, we are assigned in Kambangkas Cave. The other team were sent to Mahayahay Cave. For Santik Cave, we all decided to go there together.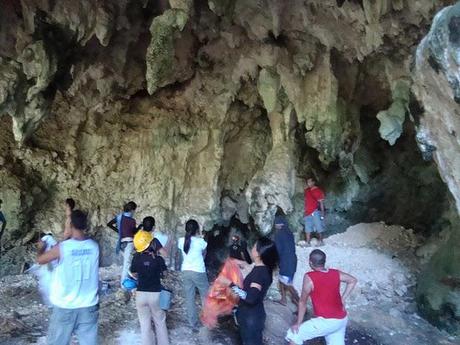 Kambangkas Cave has a big entrance. Unlike other caves we visited, evidence of mining and destruction are very visible in the cave entrance. I can't seem to understand how people was able to destroy this kind of beauty.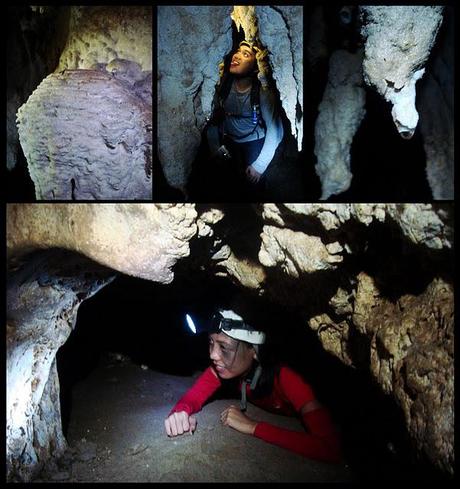 Kambangkas Cave was another small cave, but we're fortunate enough to see some stalactite forming on the roof of the cave and stalagmites as well.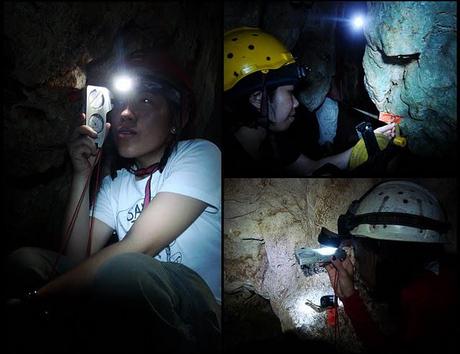 We survey the cave before going out for lunch. Getting the distance from one point to the next, as well as acquiring the degrees and inclination was just some of our duty in cave survey. They said it was a boring task but I never thought I'd enjoyed doing it. :)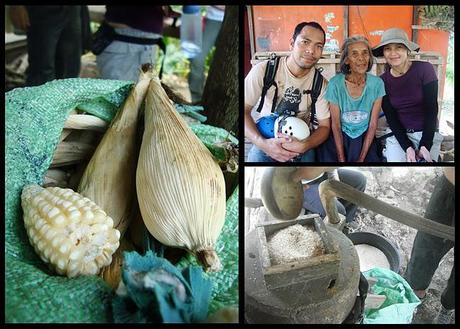 On our way to lunch, we met this beautiful old lady. Lola Conchita is 70 years old and mills corn for livelihood. The oldest woman we know who have lots of energy to mill corn. Actually this is my first time to observe how a corn being manually milled. I can't stop from being curious so I tried it myself. And then I got amaze how this old woman can pull this heavy thing. I almost can't move the thing myself.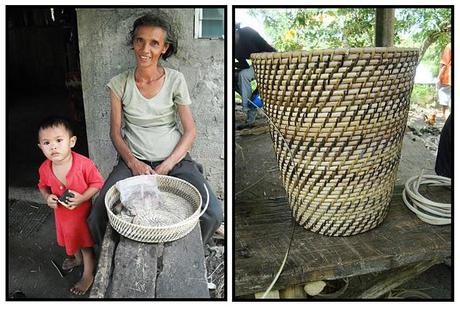 Not far from Lola Conchita's house, we saw another family and an old grandma making basket for livelihood. Their finish product ranges from 100 pesos to 300 pesos each. 

These are the materials they use to create the strong and beautiful basket they sell.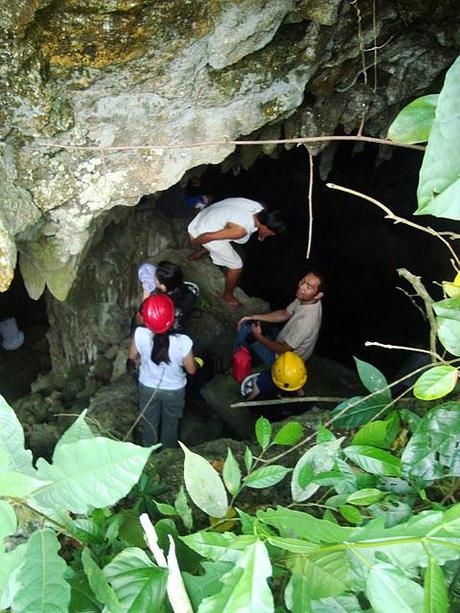 Santik Cave was the last cave we explore. It was the biggest among the caves we visited. Going down was a bit difficult but we manage to get inside without using ropes.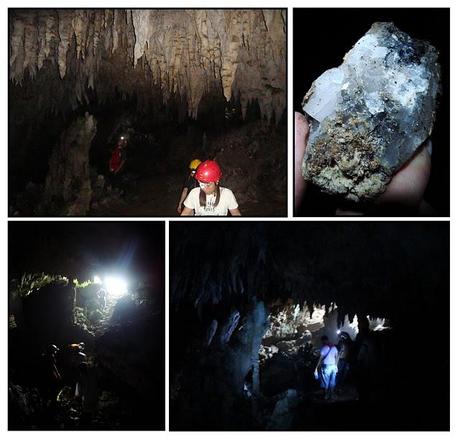 The cave didn't fail us. Although some part were destroyed, there were also lots of stalactite and stalagmites that can be found inside. There was a part of the cave that we were not able to climb because of its loose soil, so our team leader just advice us to stay in the safe area of the cave while they continue to survey it. I can quite describe how amazing it is to be down there.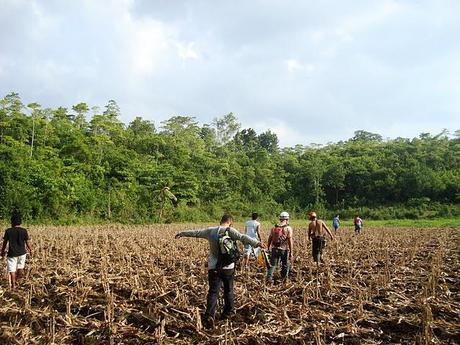 After exploring all those caves, we were going home with a smile on our face. It was indeed a great experience, and I learned a lot.  I'm hoping I can join this team  next time.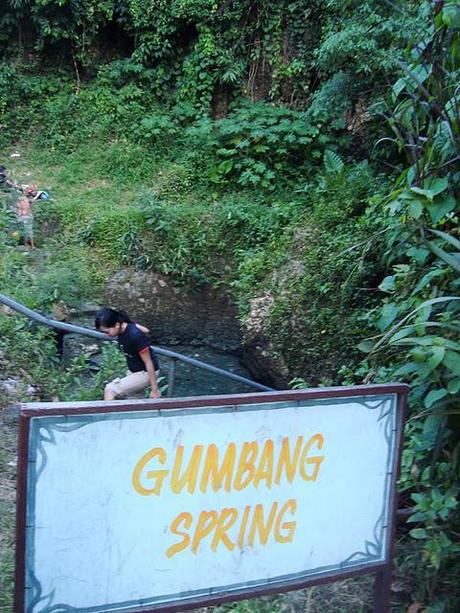 Hey! You thought we'd be going home, right? nah-ah! We headed directly to Gumbang Spring after the last cave that we explore. This spring is easy to find because its just located beside the road.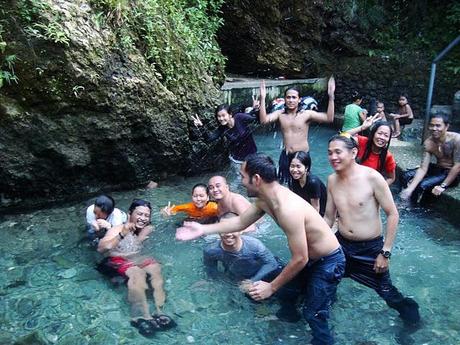 Everyone enjoyed the cold water from the spring. They were even playing like kids.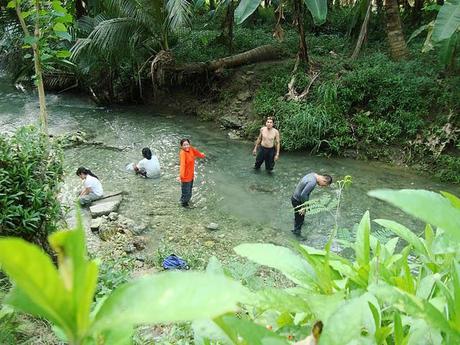 If your not into springs and love the river, you can just walk across the road and find the clean river. Some of my friends swim in this river before dipping themselves in the cold spring. Sinusulit talaga ang trip. :D
Like what I said before. I really had a great time in this trip and I learned a lot. I'm looking forward for the next cave exploration. Hopefully they'll still invite me to join next time. Till then. Ciao!