Finally, a ninja eyeliner beauty review video! It's been awhile hasn't it? Anyways today we're going to review something from Cathy Doll which I purchased from Giftopia, Cathy Doll's Shocking Black Liner!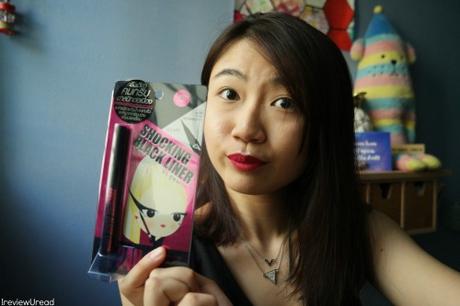 I feel so naked without my eyeliner on in the picture.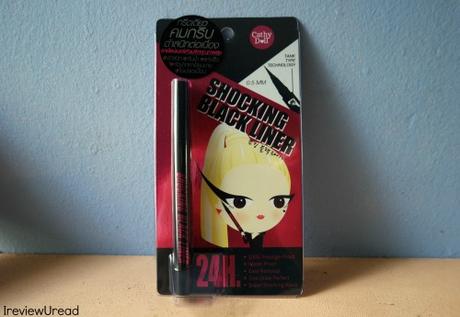 Cathy Doll's Shocking Black Liner's packaging conveyed to me that with this liner I can draw damn straight lines like a ninja or is that lady Gaga?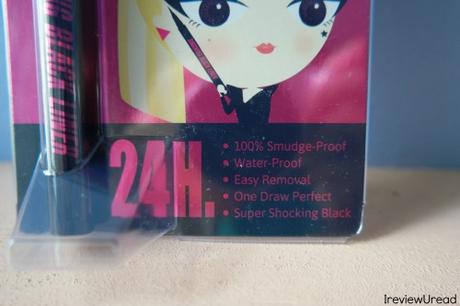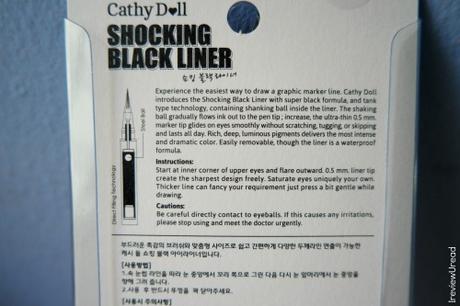 Easy to use like a marker

Can produce ultra-thin 0.5mm line

Glides smoothly on the skin
Intense black colour

Waterproof

Easily removable with makeup remover

Smudge proof
Long lasting - 24 hours
Gathering vital information from the front and back of the spy packaging, the liner aims to: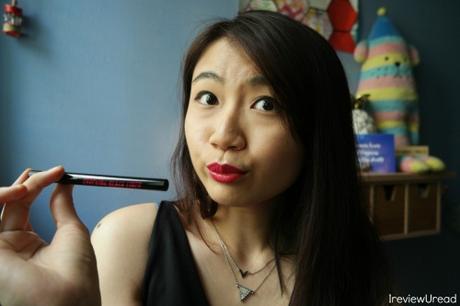 Pucker up cause the spokesperson for the ninja liner is here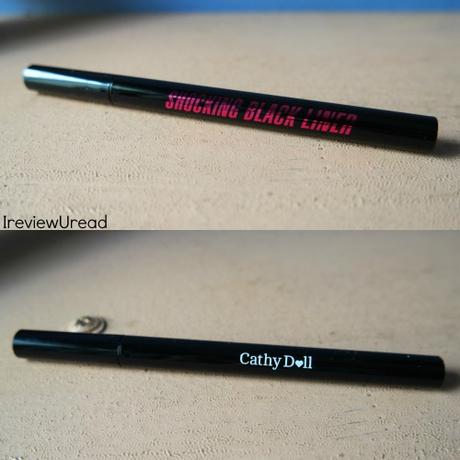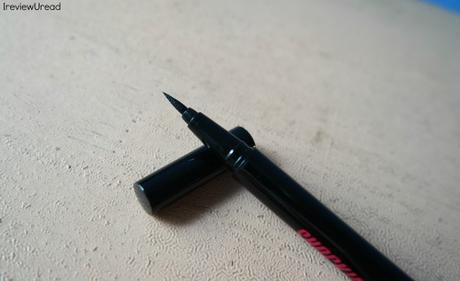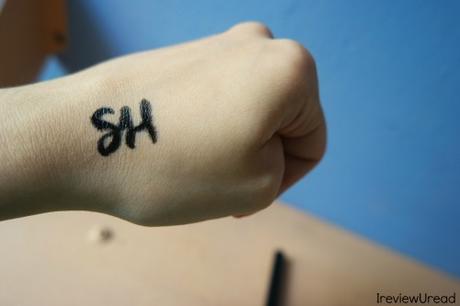 In addition to that it is formulated with tank type, direct filling technology - ya, i don't know what is that too but we shall roll with it, alright?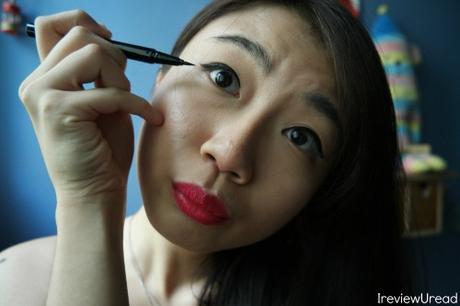 I'm not naked.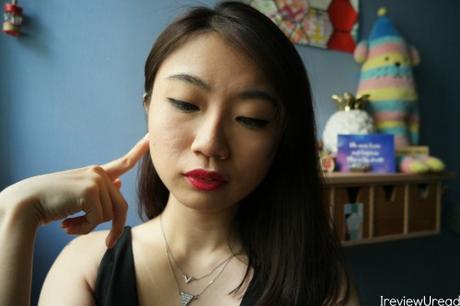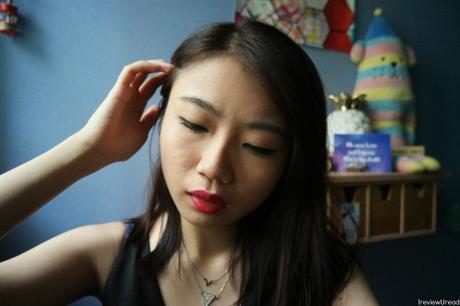 Seen from the above pictures, the shocking liner have a very simple black packaging with a brush tip. I like how the word is reflective for it just adds to the vibe of the liner's swiftness. The tip of the liner is thin and is a cross of sponge and brush tip. I think it's a brush but it kinda acts like a sponge with the amount of product coming out of it.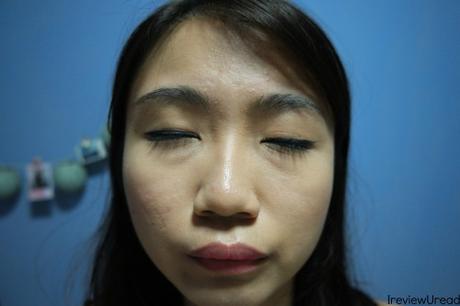 Seen from my signature swatch, the liner did spread out on my skin lines - I like to believe this is a term - but the colour is quite pigmented and black. Drawing different thickness of lines with a single stroke on my hand was effortless as described in the packaging. However as they said, it's different on your lids right? Well, not so much.

As seen, my eyeliner is so sharp that they can cut someone. I like how I can swiftly slide the eyeliner on my lids using one stroke - ok many small strokes for me for my eyeliner game is not of a master level. On top of that,the brush is also thin enough for me to produce a clean thin line. Initially I thought the liner will spread to the smaller lines on my lids - as it did on my swatch - but it did not!
After a few hours under Singapore's humid weather:
I'm not sure if it's because of the lightning or the oil glands on my face but some part of the eye liner looked smudged and gone. After much observation, I noticed that the inner corner did rubbed off abit. However most of it is still there.
All in all, I feel that the Cathy Doll's Shocking Black Liner makes it my go to liquid liner list. It's easy to use, produces sharp lines and waterproof. Although it''s not entirely smudge proof for those who like to rub their eyes and from the oily lids, I find it really lasting. Thus, I would give the Cathy Doll's Shocking Black Liner 4 and a half IreviewUread smiles.