Protect your HTC One X with this exceptional leather flip case
HTC One X – great sound, great camera! Quad-core processor enables lightning-fast Web browsing, great picture quality and a tactile game experience – all on a large 4.7 inch HD screen. You also get an incredible camera that captures every moment with clear, lively and beautiful photos. All this and many other great features are packed in an elegant design of HTC One X. Surely, you would want to protect your phone in order to enjoy in these features as long as possible? This is why we decided to share information on this Case-Mate flip mobile case with you.
Why buy:
Thin and elegant design
Ideal for professional and everyday use
Made from a high quality leather
Designed for HTC One X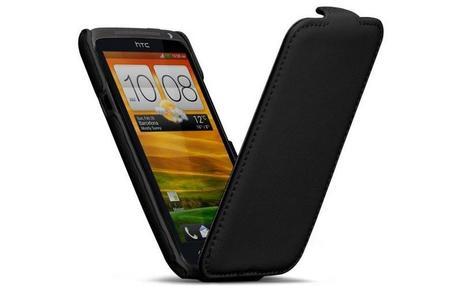 Case-Mate Signature HTC One X Case – Black
Made in fine and elegant style, the Signature case for HTC One X is ideal for both professional and everyday use. It is designed not to add bulk to your HTC One X. The case is made from a high quality leather, which is very smooth and pleasant to touch and the interior of the case is lined with a very a soft brushed suede interior that gently protects the screen of your HTC One X.
Signature HTC One X case by Case-Mate features specific cut-outs that allow you to have quick access to all functions of your device without removing it from the case.