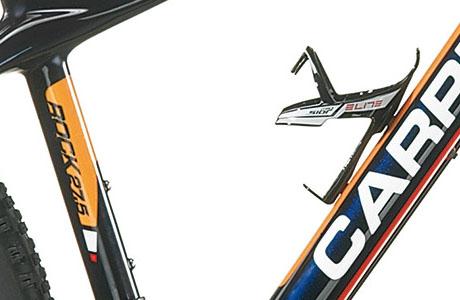 (google translate)Among the Climb (26 ") and Strong (29" used by the Team Bi&Esse Carrera), we find the new Rock 27.5 "built with technology," Solid Carbon "that allows you to realize the monocoque chassis with the absence of critical points in the block, giving the adequate structural rigidity to the chassis, anti-vibration balanced by the effect of the rear designed to counteract and absorb imperfections in the road surface.
Production takes place in a mold using three different types of carbon broken down by percentage: 80% of the plot of carbon fiber high-strength T-700SC, 15% carbon fabric "High Modulus" M30J 3K, 5% carbon fiber "High Strength "60T, surface finish K12.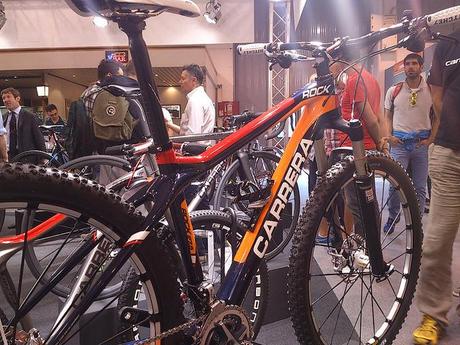 The bike course integrates the must that must be present in a bike like the tapered head tube and the movement of PressFit Shimano. The weight of the frame is declared 1270gr.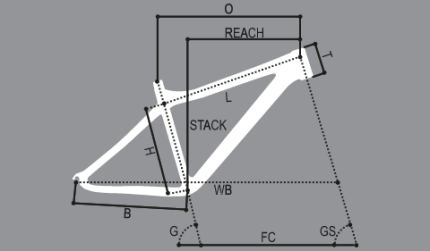 15,5 17,5 19 21
H 400 440 480 530
O 557 587 612 637
L 539 562 585 611
B 430 430 430 430
G 73,5 73 73 73
GS 70 70,5 71 71
WB 1054 1075 1094 1120
T 100 107 115 126
STACK 595 595 605 615
Reach 382 404 426 448
FC 624 645 664 690
All informations of sito ufficiale