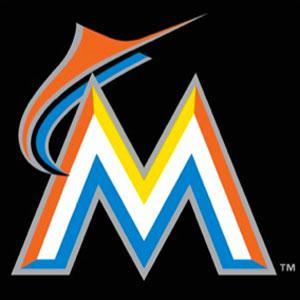 Photo: thebaseballhaven.wordpress.com
- Adam Parker
Late last week, the Miami Marlins completed a trade with the Cubs to bring fiery right-hander Carlos Zambrano to South Beach in return for the rights to Chris Volstad.
A fellow Venezuelan countryman, new Marlins skipper Ozzie Guillen urged his new club to pull the trigger on bringing Zambrano to Miami.
Now the question remains, will Ozzie be able to manage this insane melting pot of quirky personalities and egos and help the Fish produce winning baseball?
If anyone, can do it, Guillen can.
After all, since it's widely rumored that he might be certifiably insane himself, the hope is that he can relate to, and keep in check, some of the headcases that will be calling Miami home for the 2012 season.
 "Wow. So excited to have Carlos on [the] team." Guillen said on Twitter. "Great guy and I know he will do good."
Big Z and his big quirks are the latest additions to an already long laundry list of coloful characters Ozzie will be bunking with in 2012. Making sure Zambrano stays on the straight and narrow is one challenge for Guillen, who also has another potential smoldering situation on his plate.
But the fun doesn't end there for Guillen. The real circus began when Miami brought in two man-children in shortstop Jose Reyes and closer Heath Bell, and dependable as they come southpaw Mark Buehrle. who's as genuine as a guy you'll encounter.
That being said, none of them will be a distraction from the task at hand. Say what you want about Guillen, but he has a well-documented history of taking the media heat away from his players by re-directing it to himself. Guillen falling on the proverbial sword manages to help him keep his players in line.
"You [would want to] play for Ozzie Guillen in a heartbeat," he said recently, "because I'm fun. I demand the players to play the way they should be playing. If you play the game right, I don't have any problem. ... I'm so honest with the media, to people, and sometimes I get in trouble, but I can sleep at night when I get in trouble because I know everything [that] comes out of my mouth was the truth."
But Guillen won't be the only guy attracting attention in Miami, and -- especially with Zambrano aboard -- it will be fascinating to see how or if it all comes together.
Will Hanley Ramirez sulk at third base? That's been a hot topic around the water cooler from the moment Reyes agreed to sign on the dotted line, and there have been conflicting reports over just how Hanley feels about this development. We likely won't know anything about his demeanor until the season gets underway, but if Miami -- or Reyes, in particular -- struggles initially, who's to say that 'Mount Hanley' won't erupt about his new home at the hot corner.
Is this team good enough to compete in a stacked National League East? Maybe. Maybe not. But one thing's for sure, win or lose, this clubhouse is sure to have soundbites aplenty.
Can Guillen be the ringleader and breed success from the three-ringed circus of Reyes, Bell, and Big Z? 
That's still up for debate, but one thing is clear. 
It's going to be an interesting season in South Beach. 
Be sure to follow Beard And Stache on Twitter 
@BeardAndStache
, 
and also Adam 
@Adam_Parker43
, Like our Facebook page 
HERE
!