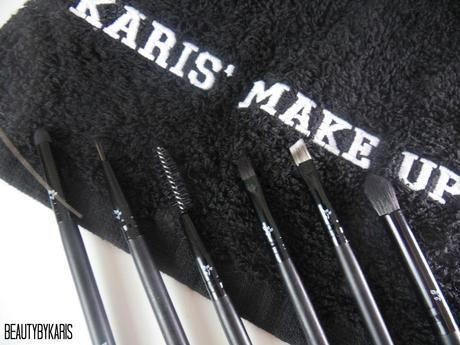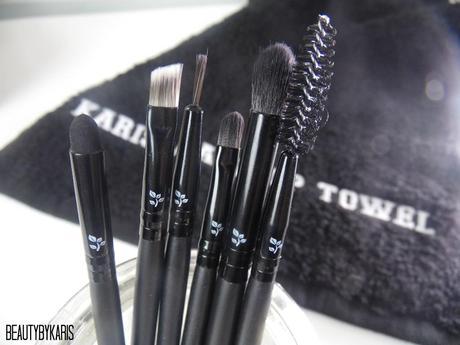 FIRST IMPRESSIONS | UNBREAKABLE EYE BRUSH COLLECTION
Hey There,
Before I started blogging, I only ever used my finger tips to apply make up, now I am all about the brushes. Was it just me? Or has the revolution of make up brushes transformed since the likes of Real Techniques, Eco Tools, and new companies like Caribou Cosmetics. Brushes aren't just for MUA's now…. Or was I just late to the trend?
About a fortnight ago, Caribou Cosmetics*  Unbreakable Eye Brush Collection* came through my door. Up until then, I had only really used blending brushes, and applicators for the eyes, but Caribou stepped up my game, introducing me to a whole other level of eye brushes. We are talking 'Bullet Tip Eye Smudgers' and a 'Precision Eyeliner Brush', I had never had such a fancy brow brush either.
In total I received 6 Brushes in the Unbreakable collection:
Dual Fibre Angled Brow Brush
Lash Brush
Precision Eyeliner Brush
Bullet Tip Eye Smudger
Dual Fibre All Over Eye Brush
Dual Fibre Eye Blending Brush
*Currently in the Sale from £83.00 to £39.00*
Brushes 1, 5 & 6 are so soft, they feel lovely on the skin, and I have to say 5 & 6 are my current favourites, but maybe that is just because I find more use for them. I must admit since having the Angled Brow Brush, I've been reaching for my brow powder over my pencil most days, and it just glides on so nicely, a lot better than my mini brow brush, (I can actually hold this one properly).
I've never really felt the need for a Lash Brush, (Unless I am wearing extensions that is), but actually using the brush before I apply my mascara, just sets up the lashes, and it also helps tame those bushy brows of mine. The Bullet Tip Smudger, is perfect for my evening looks, where I tend to opt for a more smokey appearance, and this little bullet comes in handy for the under eye. I'm yet to use the Precision Eyeliner brush though, I'm not really sure what to use with it yet.
When they first came through, and if I was being really picky, I wasn't overly keen on the black on black, (Maybe I just think all brushes should be rose gold now) but having had them a couple weeks I'm over that, and I am really impressed with them so far.
Not only are they on sale right now, they also have a 3 year guarantee on them, and you get a nice thank you note, with 20% off your next order.
Have you tried Caribou brushes yet?
Lots of love,
KBxx