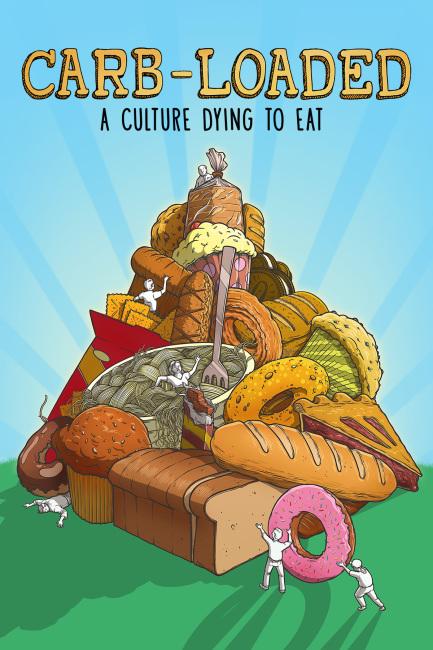 This might be the best low-carb movie ever. It's just been released and you can watch it online:
Watch Carb-Loaded
Back in August 2013 the readers of this blog (and it's Swedish cousin) helped kickstart production of Carb-Loaded.
The creators, Lathe Poland and Eric Carlson, have since done a terrific job of interviewing almost everyone in the Low-Carb community – like professor Tim Noakes, Gary Taubes et al (and me) – plus many other experts in food and nutrition, like dr David Katz, Marion Nestle and Yoni Freedhoff.
They've done loads of interviews, but that's not what's most impressive about this movie. What's most impressive is how funny it is. I've basically heard all the information covered before, but I still found myself sitting with a silly grin on my face through much of the movie.
There's some pretty impressive animation work lightening up the film too. But my favorite is the obnoxious doctor that sort of represents the conventional "wisdom" of our time. Reportedly the character was inspired by "dr Spaceman" in the TV series 30 Rock – if you've seen him you know what to expect.
Here's a sneek peek of Carb-Loaded:
Did you like that? Check out the whole movie online here:
Watch Carb-Loaded
If you'd rather order a physical DVD or Blu-Ray disc or if you want to check out other Carb-Loaded merchandise (like T-shirts) have a look at their online store. I you'd like you can use the coupon code "DIETDOCTOR" for a 25% discount.
What do you think about the movie?
Note: I have no financial interests in the video streaming or the merchandise above.