Such delight, I have to share my news for I have a new camera.  It is more sophisticated than my regular compact camera which sadly has a mark on the lens, it is a Panasonic FZ72 bridge camera. So with the battery charged, lens cap off and strap placed safely around my neck I head off into the garden. It is such a bright and sunny afternoon outside and I am far too impatient to have read any instructions! Fortunately my previous camera was a Panasonic and the basic features are the same so why wait.  I'll quit typing and let my favorite five photographs do the talking, please enjoy.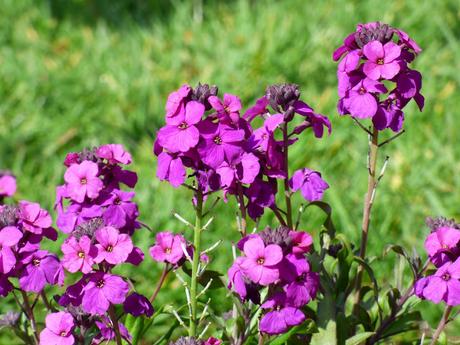 Erysium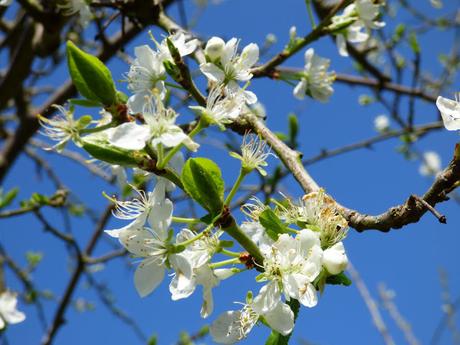 Blue Sky and Pear Blossom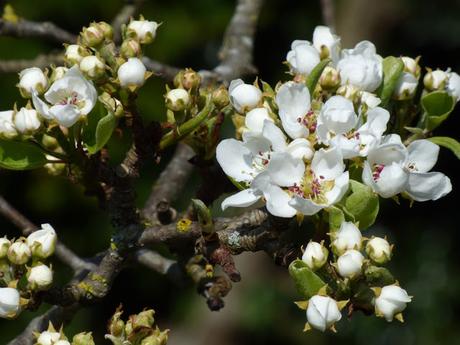 Pear Blossom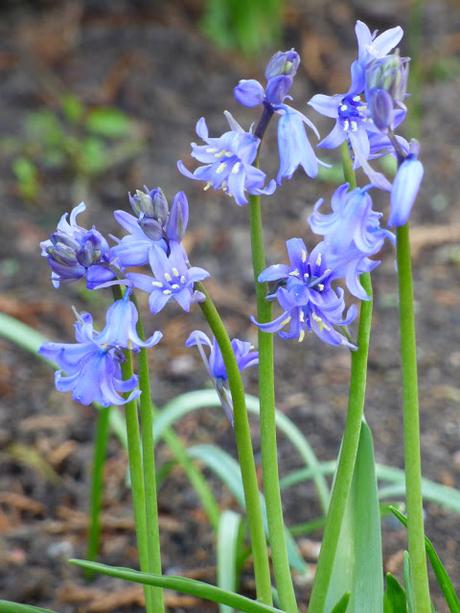 Bluebells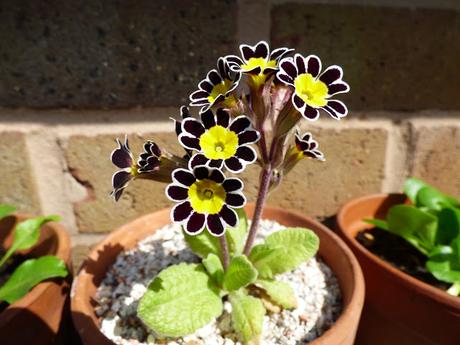 Goldlace Primula
I am linking up with Amy's Five on Friday.