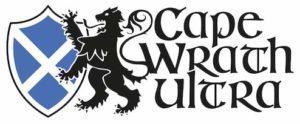 The Cape Wrath Ultra – a 400km stage race across northern Scotland trails starts today in Fort William. 95 runners are making the inaugural journey to Cape Wrath on the Northwest coast of Scotland. The event is two years in the making and is organised by Ourea Events, the same people who host the Berghaus Dragons Back Race in Wales.
The race is based on a modified version of the Cape Wrath Trail, which runs from Fort William to Cape Wrath. The Cape is only accessible by foot or boat, and the route normally takes walkers around 20 days to complete.
The runners have to complete each stage within the cut-offs to be able to continue and each evening the runners arive at the camp to find tents, kit and kitchen awaiting them.
Though the race is just a few hours old, Thomas Adams and Marcus Scotney lead.
Race website: www.capewrathultra.com
Facebook: Cape Wrath Ultra
Live tracking: live.opentracking.co.uk/capewrath16/
Sleepmonsters are covering the event