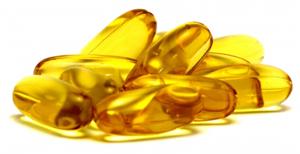 The Benefits of Omega-3's
There has been a wealth of information stating that fish oil supplements containing omega-3 fatty acids are very beneficial for the brain-even helping to ward off dementia. New research, however, is beginning to assert that these statements are not true after all.
The Cochrane Library has some new research that involved reviewing almost 2,000 existing studies on the effects omega-3 supplements have on thought processes over time. The study involved subjects who had healthy brain function with no dementia taking omega-3 supplements for 6 months, with some taking a placebo.
Lead researcher, Emma Sydenham, of the London School of Hygiene and Tropical Medicine, stated, "The results of the available studies show no benefit for cognitive function with [omega-3] supplementation among cognitively healthy older people." With 3,536 people involved in the study, the results are in sharp contrast to many previous studies.
Commenting on the results, Floyd Chilton, PhD of Wake Forest University Baptist Medical Center, states, "You're essentially asking the question of whether taking omega- 3s would make healthy people smarter. I don't think any of us who work in this field would think that was the case."
Though perhaps not the brain enhancer once thought it was, omega-3 supplements still have benefits for the body. Chilton states that they have an anti-inflammatory benefit that can help many conditions that are associated with inflammation in the body, including arthritis, heart disease, psoriasis, and asthma. Chilton adds that this anti- inflammatory benefit may also affect the brain and help decrease the chances of brain disorders.
Chilton further asserts that omega-3 supplements can increase the levels of DHA in the fatty regions of the brain. Research states that those who have higher blood levels of DHA have fewer chances of showing signs of dementia.
More research is necessary to prove whether or not omega-3's really decrease people's chances of getting dementia, but most medical professionals advise people to take the supplements because of its benefit on the heart. According to the American Heart Association, people should eat fatty fish two times a week and take omega-3 supplements as well.