Last year we had such a ball at the Cadbury Easter Picnic at the Werribee Mansion, we swore we would return in 2014. You can see our last years experience here.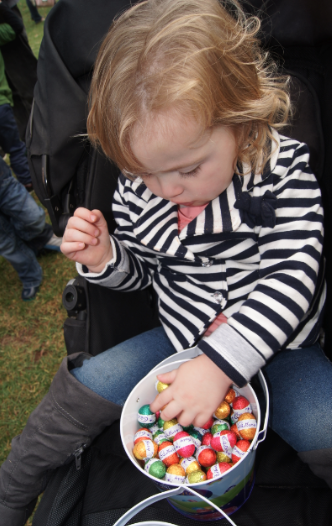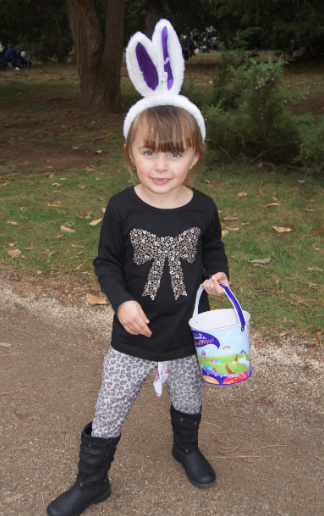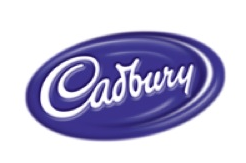 Hayley was the perfect age last year, and Madison was barely 2 and a little too young to be able to hunt by herself. But this year she is the perfect age and it will be priceless watching her run around collecting eggs.
This year the Cadbury Easter Egg hunt will be held at Werribee Park again, which I think is the perfect backdrop to an amazing day.
In its 14th year, the Cadbury Easter Egg Hunt and Family Picnic will take place on Good Friday, April 18 at Werribee Park, in conjunction with Parks Victoria. Since 2001, the event has been held to support The Royal Children's Hospital Good Friday Appeal and has raised close to $1 million for children and families at the hospital.
The event is a highlight on the Easter calendar bringing joy to many Victorians and this year is set to once again provide a magical day out for families and friends.
It is great that they don't put all the kids together in the one hunt, it is divided into age groups and at certain times. This was perfect for a mom with children that were smaller as they would not get crushed and got a fair go. Children aged 3 to 12 can take part in one of the many egg hunts throughout the day, make Easter gifts at the Arts and Crafts tent and will be able to visit the carnival area complete with pony rides, face painting and sack races. The lovable Cadbury Easter Bunny is excited to meet and greet families and entertain the crowd this year!
A great day out for families, the Cadbury Easter Egg Hunt and Family Picnic donates all proceeds from the event to the Good Friday Appeal that benefits children and families at Melbourne's Royal Children's Hospital.
Tickets for the Cadbury Easter Egg Hunt and Family Picnic go on sale on Wednesday, March 5 2014from Ticketek - prices are $15 per ticket. Tickets are limited and sell out quickly so be sure to get in early!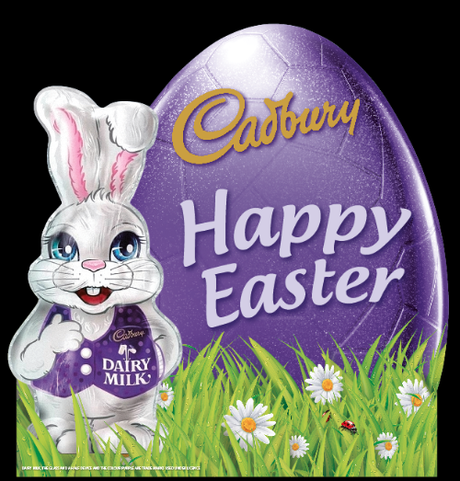 So here is all you need to know.
WHERE:

 
Werribee Park – K Road, Werribee Enter via main gates (Gate 2) on K Road
SAVE THE DATE:   
Good Friday, April 18, 2014
Ticket prices: 

  
$15.00 – You certainly get your monies worth and more.
Tickets: 

  
On sale from Wednesday, March 5 at 9.00am (don't miss out, I know I will be waiting for it to tick over to 9am as the event DOES sell out.
You can get your tickets from

www.ticketek.com.au

or phone 132 849