Businesses are busy doing business. Your business tasks include important things that must be done daily. Marketing must be one of those tasks especially in today's competitive market but with all the other things to do it's often neglected, right? Social media dashboard tools are key to success online.
If you aren't online with a social presence engaging potential customers, you are letting them pass you by. Being on a social network and connecting with your customer audience is important.
What are you doing to get more time for marketing?
The social media dashboard just may be the tool you need to save that time. See what's being said, manage your reputation and social media performance.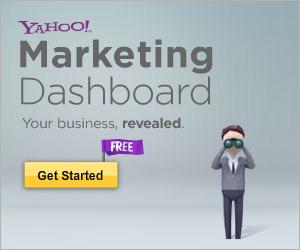 You know what's awesome? It's free, yeah I said free.
See the guy looking through the binoculars? He's looking at you or maybe just past you to see the customers standing at your door. Looking past you is what you need to be ready to catch because if that other guy gets the customer before you, that is a bad thing.  Turn that customer around, get a social presence going and achieve the online presence you deserve.
Reputations matter, time matters and new customers who smile matter even more.
Marketing your business online will help you attain reputation and customers.