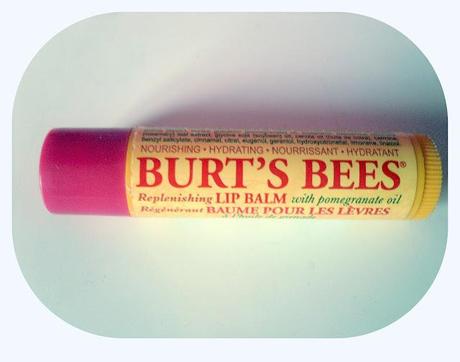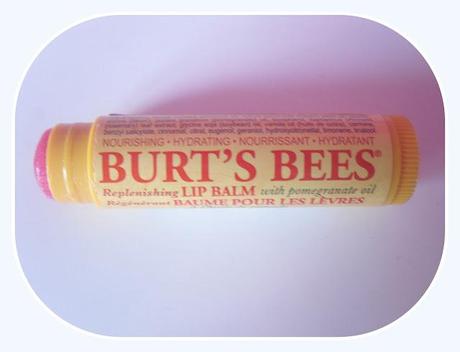 I brought this lip balm a couple of weeks ago as I often suffer from dry and chapping lips, particularly when the weather has been as  up and down as it has recently. (Be sunny, or be cold! Just make up your mind so I can consult my wardrobe...)
This is my first Burts Bee's purchase after hearing many good things. I used to use either Vaseline or Carmex, but both of those products failed to make my lips managable for more than a few hours so I decided to invest in a higher end product.
The first thing that struck me about this lip balm was the smell. It's made with pomegranate extract so it smells lovely and fruity. The balm itself is also a deep red-pink color which gives your lips sutble color which I like a lot. I've started wearing this under my lipsticks and at night after I've applied my DIY lip scrub. (Sugar mixed with olive oil. Trust me!)
This product leaves my lips smooth and soft, however I do have to reapply every few hours to keep them in good condition. The only problem I've experienced with this balm is that after a week a part of the top broke away, but I feel like that had more to do with me keeping it in my hand bag all the time, making the product soften slightly. It was nothing a few hours in the fridge didn't fix!
I love this product and I'm excited to try out more Burt's Bees. Have you tried this lip balm or any of their other products? What did you think?