Just over a year ago, Nokia launched its first smartphone with Windows Phone 7.5. It was the Lumia 800, and now the next generation is here. Windows Phone has reached version 8, and it is Nokia Lumia 920 which will offer everything you need in a smartphone.
Nokia Lumia 920 is similar to the exterior of Lumia 800, but much improved. The phone is bigger, the screen is much better, the camera is much better and the OS is Windows Phone 8 – which is much improved than its predecessor. Overall, Nokia has developed a really good smartphone.
Now, here is a question how to protect Nokia's new top model? Bugatti has come up with a practical solution, introducing Pure Premium Leather Case. The Lumia 920 case is made from the finest calf leather and it adjusts to the Lumia 920 precisely, so the phone is perfectly protected from daily wear and tear.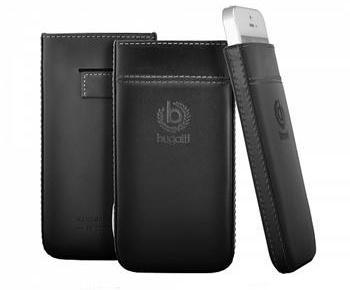 Bugatti Pure Premium Lumia 920 Leather Case
Inside, a soft lining protects the screen from scratches. The practical Easy Release Technology will let you always have your favourite device at hand: just pull the strap and the Lumia is slightly raised, allowing easy removal. An extra-large front pocket is ideal for inserting credit cards, IDs or parking tickets.
With the Bugatti Pure Premium Lumia 920 case, you will have an ideal all-round protection against bumps and dirt, so your phone is always kept safe. This extraordinary accessory for your phone features a unique design; it is subtly decorated with a Bugatti logo embossed on the front. A small metal emblem with the Bugatti logo decorates the left side of the case.