Being a beauty blogger you would have thought the first thing I would have jumped on when it became big in Melbourne was Brow Threading… But I didn't. It wasn't something that appealed to me and to be honest I was scared and preferred to stick to what I knew 
–
 waxing. I knew nothing of it except for the fact they use string and that was about as far as y knowledge extended.

So when I was invited by Nicole from 
@materialgirlpr

  

 (

https://www.facebook.com/materialgirlpr

) to attended the brand new Ottoman3 bar in Watergardens, it was an offer to good to resist- plus it was perfect timing being my daughter's birthday a week afterwards.
Ottoman3 can be found down the Coles end of Watergardens and would have to have the most stunning shop front, which looks like it is straight from the high-class streets of Turkey.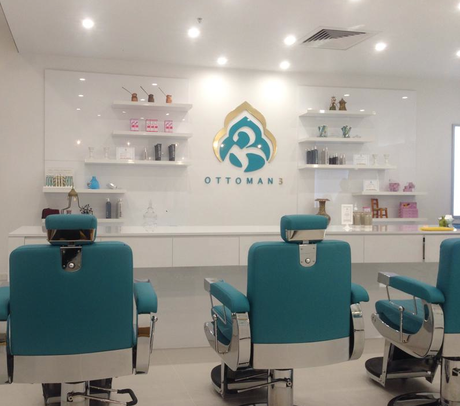 O3
 takes inspiration from the ornate architecture of the Ottoman Empire & the opulence of the era. The company strives to bring that same luxury into their stores & now, into their products.
 With Byzantine & Persian influences, 

O3

 incorporates the colours of gold representing the indulgences, blues for the flow of water & white, to represent cleanliness & purity. Cleanliness, Fabulous Customer Service & Affordable Luxury are the 3 values that drive the 

O3 

brand & have been the basis of the band's success.


In their store they stock O3 products, which will not disappoint- I purchased a powder brow pencil.

 The 

O3

 Brow product range collection 

is an extension of the existing Threading service that aims to achieve symmetrical Brows. 

The products are designed to define & refine Brows for a soft, natural & complete look. First to be developed is the Brow Powder Pencil, which is a hybrid between a powder & a pencil. Delivered in 2 shades, Rich & Soft Brown, these colours have been strategically chosen after Threading over 110,875 Brows to suit all hair & skin types. The non waxy formula glides on creating a powdery finish, delicately enhancing & filling in the Brow. The Brow Bone Highlighter offers a matte highlighter on one tip and a shimmer highlighter on the other, defining the arch of the Brow with a soft, luminous appearance to complete the Brow shape. The 

O3

 Brow product range is made in Germany and is available online (

www.ottoman3.com

) and in store at Melbourne Central, Highpoint and Watergardens for the RRP of $23 for the Brow Powder Pencil and $26 from the Brow Bone Highlighter.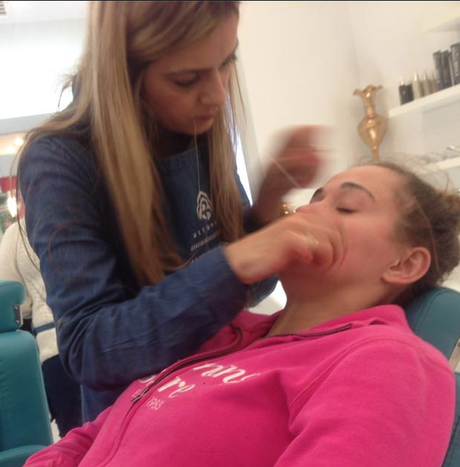 Please excuse my totally hideous hair and outfit, I had just come from the gym! 

As I sat in the seat I became quite nervous, and to be honest I had reason to be. This was my first time so I am not sure if this contributed but my experience was quite painful and literally made me curl my toes and dig my fists into my stomach. When I opened my eyes I had tears running down my face, and also my Benefit mascara.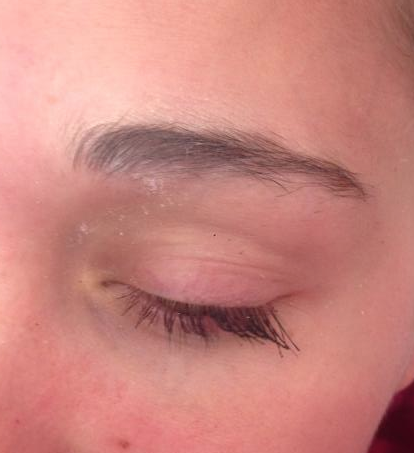 Before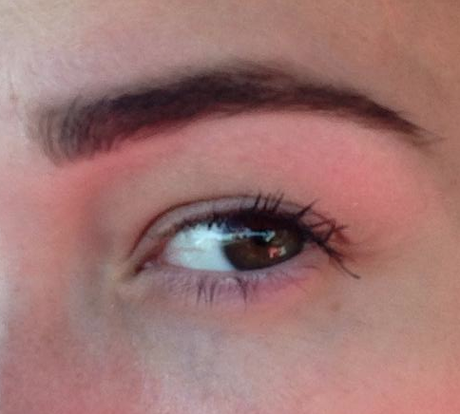 After

When I saw the mirror for the first time after the left brow was done I was so surprised at how amazing it turned out and how perfectly straight the line were. It was worth the pain that is like a wax but super slow and gradual.
I thought I would hang out a few weeks before getting my post up though to see if threading really lasts as long as waxing and to my surprise it is about the same.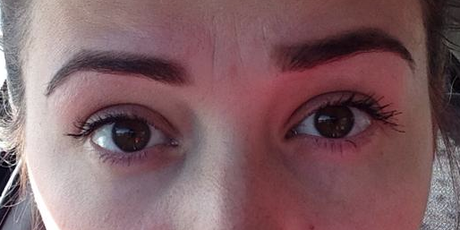 Angle of this photo makes my brows look they are on totally different levels- or I am giving the Rock look, you decide! 

Walking out of that store I felt like I was sporting the next KK brows ;-P Ok add in a little (well a lot of red) and my brows were banging' if I do say so myself! Thank you so much Nicole and the team at Ottoman3
If you would like to find out more head to 
www.ottoman3.com