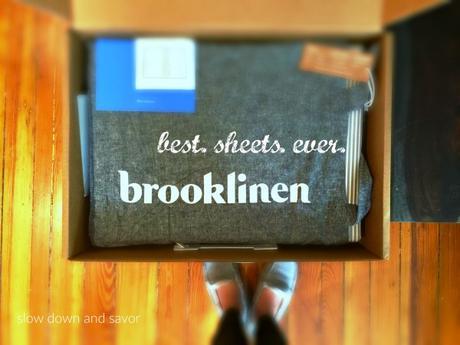 There's this movie starring Brittany Murphy that I just adore called "Uptown Girls." It's basically about this childlike woman who becomes a nanny to a child who acts like a grownup. It's a sweet story where they teach each other balance, and while the nanny grows up, the girl learns how to be a kid. Meanwhile, the nanny, played by Brittany Murphy (RIP), has a love interest who happens to be a singer, who used Brit's love of sheets of Egyptian cotton to write a hit song with the same name. Don't remember? Let me refresh your memory, and help you get that song stuck in your head afresh.
Anyway, ever since I first saw that movie back in high school, I've had a fascination with Egyptian cotton.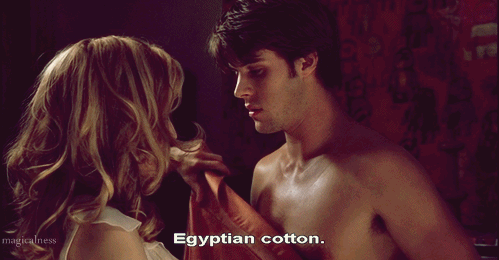 Where could I get some of THAT stuff? Sheets so good that a song needed to be written about them? Yes. I must have some. So here we are, 13 years later (OMG), and I finally have a bed adorned in the best sheets ever. And yes, they're Egyptian cotton.

Enter: Brooklinen.
Brooklinen wasn't my discovery. It was Michael's. He spent a significant amount of time on their site diving in and researching their products before one day exclaiming to me that we needed new bedding. Yes, we really did. Back 9 months ago when we moved into our amazing home here in Baltimore, we went cheap and grabbed whatever the heck at Target for our bed. It was OK. But it wasn't really doing it for us.
So we picked out Luxe Core Sheet Set in the Bedford Smoke Stripe, along with Luxe Duvet Cover in Window Pane, and a couple extra Luxe Pillowcases in Window Pane. We loved the way the two patterns looked together on the site, and decided that it would be the perfect fit for us, and our room.
A few days later, the package arrived, and I was so excited with the way the linens were packaged. Are you kidding me? They had the sheets, pillow cases and duvet cover all folded into a cute little tote, that doubled as an easter egg hunt bag for our oldest. Awesome.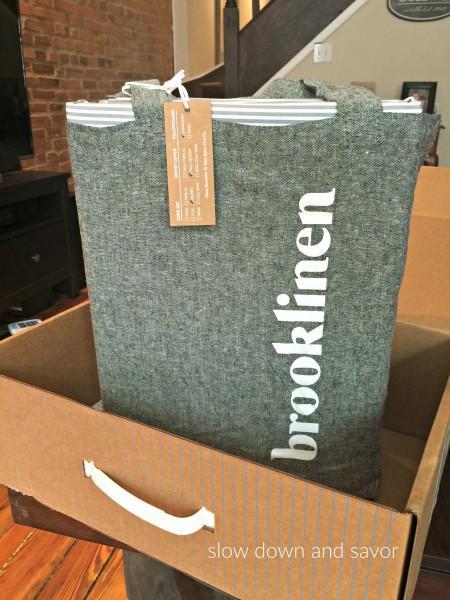 The first thing I did was rip carefully remove the bedding from the bag, and bask in the buttery softness of the fabric. OH yes. This was it. This was the stuff. I couldn't wait to strip off the old and put on the new.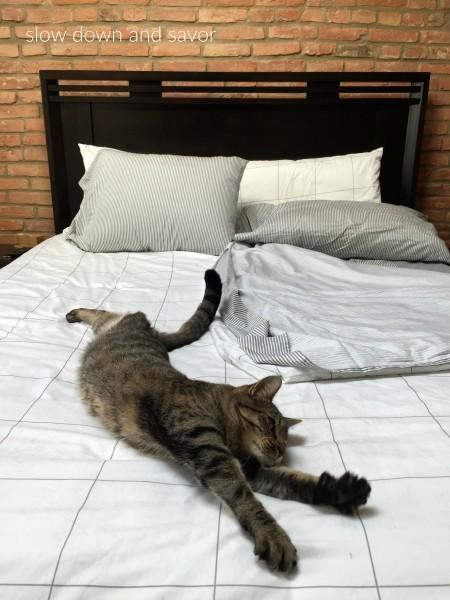 Why are these sheets so dang good? Because the best sheets start with the best cotton.
"At Brooklinen, we use only long-staple Egyptian Cotton because it produces the longest, strongest and finest cotton fibers in the world. In the case of cotton - a longer staple is a better staple. Longer cotton fibers can be spun into stronger, finer yarns, and produce extremely smooth and supple weaves. Shorter fibers can poke out of the weave, leading to a coarser, weaker fabric."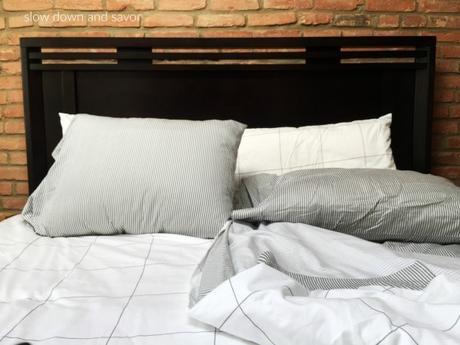 Good to know, right? So anyway, I got these sheets on the bed, and after a week of sleeping in them, I have to say, they're amazing.
I'm a very hot sleeper, meaning that in the night, I often wake up feeling like I'm going to die from heat stroke. Simply put. I get SO hot, even when the air is cold. Always. But with these Luxe sheets, I was able to breathe. It was sensational. I hear that the classic sheets are even better for hot sleepers, but our Luxe sheets are perfect for year-round comfort. And also because my husband isn't like me. He doesn't die from heat in his sleep. Must be nice.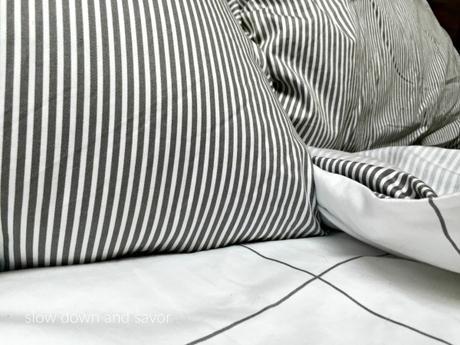 I'm also obsessed with the fun, clean and sophisticated patterns Brooklinen has to offer. There's something for everyone. Anyway, I'm a huge fan of our new bedding, and can't wait to snag some pillows and a new comforter too.
No, I did not receive these sheets, and we paid for them with our own money. I was not asked to do a review, and I'm pretty sure Brooklinen has NO idea who I am. And that's OK, because that's what I do here at SD&S. I showcase things that I ACTUALLY like. And I hope that this review was helpful for you guys!
Do you want $15 off your first order? I was able to grab a referral link for you! You get $15 to Brooklinen, and so do I! Pretty sweet. So it's a win, win

Check them out here!