The wedding dress may get all the attention when you walk down the aisle but there's one more piece in your bridal ensemble that's actually as important - the bridal shoes. Because bridal shoes are oftentimes hidden amidst a sea of taffeta and tulle, they are often under appreciated and not recognized. But, no bride will be complete without the perfect pair of wedding shoes.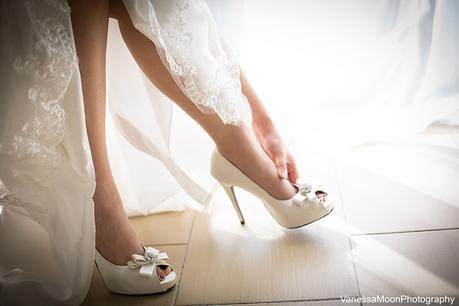 While there are countless of bridal shoes available in the market, there is really only one important decision to make - if you're going with or without platforms. While the typical high heel and the platform both provide the extra height needed, these styles look and feel very different.
High Heels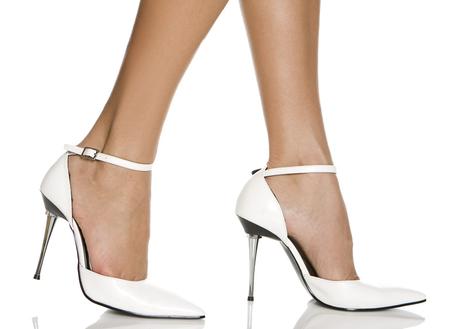 Classic high heels are often the most favored styles for formal weddings. Because they look timeless and have very sleek styles, high heels (especially the skinny kind) pair well with elegant-themed weddings. The only downside to wearing these shoes is the fit, as a lot of them can be hard on the feet. If you're going to be walking down a very long aisle or if you foresee a lot of walking and dancing at the reception, skinny high heels may not be the best style for you.
Platforms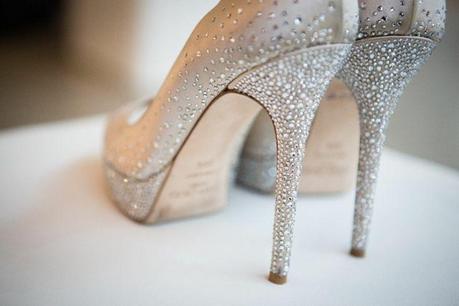 The classic high heel may be the more sophisticated choice but platforms definitely boost the height easily. Because of the platforms in the shoes, even super high heel heights will be reduced and feel more comfortable. Most platform shoes are generally more comfortable than skinny high heels with a narrow fit. While they do not have a sleek and chic look, platform bridal shoes still offer a so many advantages. If you want something less casual and more formal, go for platforms that have crystal embellishments like the one pictured above.
Both high heel and platform come in a variety of different styles that would be suitable for your wedding theme. The most important thing to consider (aside from style) is the fit. You don't want to be walking around in the most gorgeous pair of heels that will just end up bruising and chafing your precious skin.