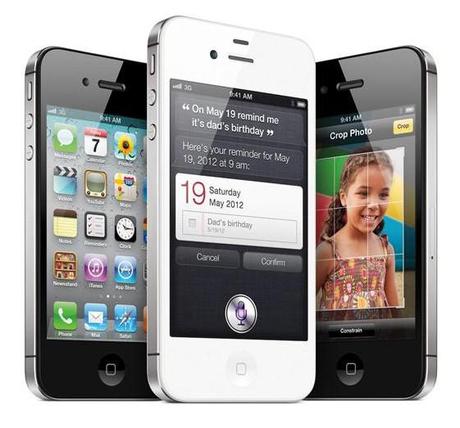 Apple announced this week that pre-orders of the iPhone 4S, the latest model of Apple's phone, surpassed one million in a single day, exceeding the previous iPhone 4 record of 600,000 units pre-ordered in the span of 24 hours. 
Despite all the critisism about the new hardware and Tim Cook's performance, Apple managed to break records. This new iPhone was introduced on October 4, a day before the death of its founder, Steve Jobs.
The new hardware includes improvements in processor, camera and the introduction of a new feature: Siri, the personal voice assistant. The iPhone 4S will be available at Apple's 245 stores in the U.S. starting at 8 am on Friday. Apple also announced that every customer who purchases an iPhone 4S in an Apple store, will receive free setup and support to customize your new phone.
Philip Schiller, Apple vice president of Worldwide Product Marketing said:
We are impressed with the incredible response from customers to the iPhone 4S. The first day of orders for the iPhone 4S has registered more than any new product that Apple has started and we are pleased that customers like the iPhone 4S much as we do.

The new Apple phone is available in black and white and is to be sold at a suggested price of $199 for the 16 GB model, $299 for 32 GB  and $399 for the 64 GB.
The iPhone 4S will be on sale in 22 countries in late October: Austria, Belgium, Czech Republic, Denmark, Estonia, Finland, Hungary, Ireland, Italy, Latvia, Liechtenstein, Lithuania, Luxembourg, Mexico, Netherlands, Norway, Singapore , Slovakia, Slovenia, Spain, Sweden and Switzerland.