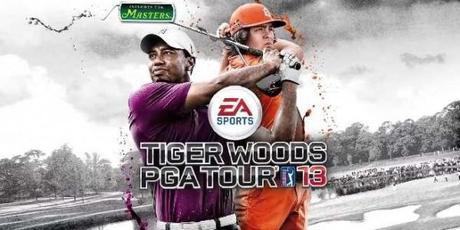 Photo: gamersbliss.com
- Adam Parker
The 2012 Masters Championship is right around the corner, and in preparation for its arrival, the demo for the only golf simulation worth downloading is now at your fingertips.
Think I'm wrong?
Seriously, think fast -- name another golf game outside the annual Tiger Woods release that's even remotely worth giving a look.
Give yourself a pat on the back if you came up with anything, because I certainly can't. Now, onto the good stuff.
The Tiger Woods PGA Tour 13 demo is now live and ready to be golfed on PS3 and Xbox 360.
Here's a quick rundown of what you can expect from the demo:
Directly from an EA Sports source --
Tee off your golf season today by experiencing the all-new swing mechanic in the Tiger Woods PGA Tour 13 demo! Once again, gamers have the opportunity to walk the hallowed grounds of Augusta National Golf Club as well as get a sneak peek at the Ocean Course at Kiawah Island Resort, host of the 2012 PGA Championship.
Gamers get the opportunity to play holes 14, 15 and 16 at Augusta National and the opening three holes from The Ocean Course at Kiawah Island Resort.
As gamers take on these championship courses, they also can experience the most comprehensive swing mechanic revamp in franchise history, giving fans unprecedented swing control with Tiger Woods PGA Tour 13 and allowing for more than 62 million shot combinations.
The game also supports Playstation Move and Kinect for the PS3 and Xbox 360 respectively. While Tiger 13 boasts 'improved' support for the Move -- the Kinect compatibility is supposed to be a revelation for fans of the franchise.
Not only is the game completely voice-enabled, but it's fully-controller free -- a first for a full featured sports-sim. Kinect actually analyzes and tracks your full body movements to create a virtual golf swing that is unique to you.
The game's presentation continues to be it's biggest selling point. The beauty of the courses is fully realized in Tiger Woods 13. The crowds look great and the addition, though minuscule, of seeing Tiger's clothing billow in the wind was a definite plus.
As for gameplay, I found it challenging but not impossible. I admit, despite considering myself a veteran of the series, the new swing mechanics threw me for a loop. I played through the 3-hole sampling at Augusta National four times and the sensitivity of the different swing types definitely caught me off guard.
I'm not proud to say this, but at one point in my first run-through of the demo, I missed a three-foot putt for birdie so badly that I ended up three-putting my way to a double bogey.
That being said, by the fourth run-through I finished the three holes with a score of four under par. Not too shabby considering I couldn't do better than even par the previous three times. However, I certainly can't take all the credit.
The "Ask Caddie" feature returns and trust me when I say your caddie has your best interests at heart. Unlike "Ask Madden" or "Ask Corso", your caddie will always put you in a position to succeed on every drive, approach, chip, pitch, or putt. All you have to do once you've made the changes recommended by your caddie is execute the shot. If you do, you'll no doubt be the leader heading into the clubhouse.
Playing the demo will also unlock a bonus pin pack, consisting of various gameplay modifiers that can be applied once the full version of the game launches.
Another feature not directly involved with demo is the Country Clubs. You can head on over to EA Sports today and create your own club; complete with your own custom logo. You can also compete for Club championships once the game ships and invite your friends to join you on your quest for golfing world domination.
Don't forget to invite your friends to test out the demo and earn additional experience points that can be used to upgrade your golfer in the full game.
EA Sports Season Ticket holders will be able to download a preview of the full game three days before the retail release before purchasing it.
If the demo showed me anything, it proved that the latest edition of EA Sports' golf simulation is deeper and more innovative than ever before. It may take some time and patience to get used to, but if you're willing to put in the effort, the success you'll have can be that much more rewarding.
I hope you will join me on the links when Tiger Woods PGA Tour 13 hits the shelves on March 27th.
Be sure to follow Beard And Stache on Twitter 
@BeardAndStache
, 
and also Adam 
@Adam_Parker43
, Like our Facebook page 
HERE
!