I've been really excited about Christmas this year, we' ve recently moved house and got a lovely new kitchen to cook in and Imogen is just starting to really understand a bit more about Father Christmas, and certainly now gets the concept of presents! I've been really looking into different festive activities, so we were really happy to be invited to try out the Breakfast with Santa events at Wyevale Garden Centres.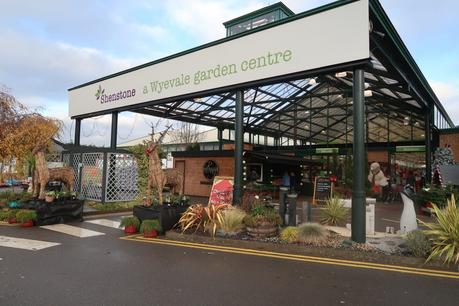 Our local Wyevale is in Shenstone, about a 15 minute drive away and we know it well. It's a lovely garden centre with lots to look at, a great Cafe and little soft play too.
I love how garden centres go all out on their Christmas displays and Shenstone Wyevale is no different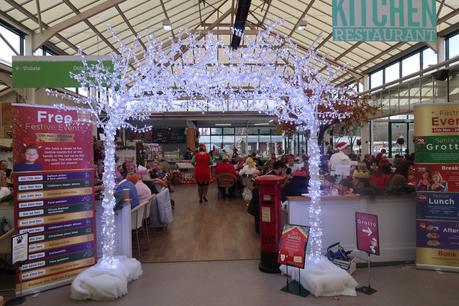 Our Breakfast with Santa started at 830am, before the centre was open to the public. We were geared with tea, coffee and squash for the little ones, and shown to our tables, which were all dressed up for Christmas , including crackers and festive activities for the children as well as a Christmas card for each family and complimentary Christmas Tree decoration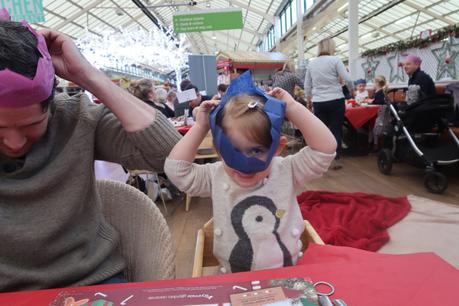 It wasn't long at all before all the breakfasts were brought out and there was a steady flow of hot drinks and toast too.
All the kids then gathered round Santas grotto and waited to Santa to arrive on his sleigh!
After a little chit chat with Santa it was time to meet him individually and ask for that all important present!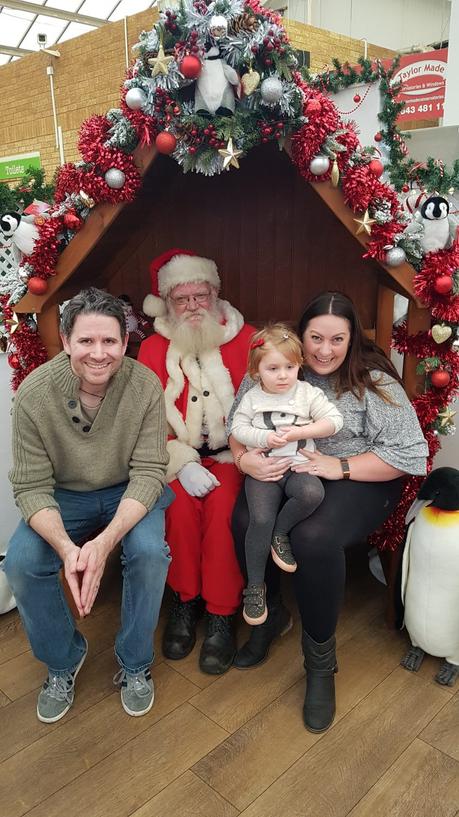 There were no tears this year from Immy, but she remained stony faced!! She did however love her alphabet floor puzzle that she chose from his toy shelves!
As well as the Christmas tree decoration and present from Santa, the children also get a cookie decoration kit, which we chose to being home and do later in the day, but lots of children were decoration theirs whilst waiting to see Santa
The event went really smoothly and at no point did we feel like we were waiting with nothing to do or feeling rushed which was great. The tickets are £10.95 for a child, which I thought was pretty good value for the event and quality of gift. Adult ticket prices vary, and depend on your choice on breakfast when booking, but range from about £5-£9.
If you would like to book tickets for the Breakfast or Tea with Santa then they are still available here !