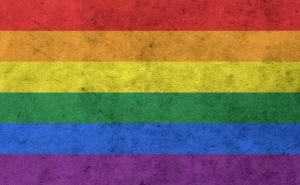 Brazil's Supreme Court ruled in June that homophobia should be criminalized. Eight of 11 justices ruled that cases related to homophobia will be tried under the country's Racism Law, making expressions of homophobia criminal acts.
Justice Gilmar Mendes commented that "[s]exual orientation and gender identity are essential to human beings, to the self-determination to decide their own life and seek happiness."
Far right President Jair Bolsonaro has openly opposed the ruling, even declaring that it was time for an evangelical Christian to join the Supreme Court. Bolsonaro has never hidden his opposition to homosexuality, responding to a journalist once that he would rather have a dead son than a gay son. During his presidential campaign, he pledged to defend "the true meaning of matrimony as a union between man and woman." Bolsonaro also once said that he's "homophobic, with pride."
Just before his election, there was a surge of same-sex marriages across Brazil for fear that Bolsonaro would overturn the ruling that legalized gay marriage. In São Paulo, there were 57 same-sex marriages registered within the first ten days of December 2018, compared with 113 registered marriages for the whole month of December 2017.
State deputy of Rio de Janeiro Carlos Jordy also lamented the Court's decision: "Judicial activism has reached its apex. And the ideological hunt of the LGBT activist patrol has begun. Soon there will be activists in the churches looking to criminalize the Christian faith."
The issue is a turbulent one in Brazil, a country that hosts the world's largest gay pride parade and where gay marriage has been legalized since 2013. However, it is also a country that has one of the highest LGBT murder rates in the world with the numbers increasing drastically in recent years. In 2017, there were 445 reported murdered victims of homophobia, a 30 percent increase from 2016.
Some groups that defend LGBT rights are not satisfied with the ruling, believing there should be a law that forbids acts of homophobia and not acts that can be interpreted according to the Racism Law.
As of today, 43 countries have anti-homophobia laws, including neighboring countries Argentina, Uruguay and Bolivia.