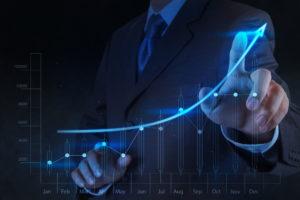 Brazilian businesses are currently experiencing the highest share offerings in a decade, while M&A activity is lagging. Share offerings have been bolstered by record low interest rates and signs of economic recovery after a devastating recession.
Petroleo Brasileiro SA ( PETR4.SA) and Localiza Rent a Car SA ( RENT3.SA) gained USD$17.1 billion over 34 transactions during the first three quarters of 2019, nearly three times that of the same period last year. Brazilian businesses have not seen those numbers since 2010.
The rising share offerings could help the slow M&A sector, which dropped by one fifth as a result of competition with liquid capital markets. Alessandro Zema, CEO at Morgan Stanley's Brazilian unit explains, "After companies issue debt at a low cost or raise money offering shares, it is natural that M&A picks up as a consequence of well-capitalized companies."
The projection from Brazilian bankers is that 50 equity capital-raising transactions related to Brazilian companies will be completed by the end of 2019. Until now, this total has included four initial public offerings: sporting goods retailer Grupo SBF SA (CNTO3.SA), power company Neoenergia SA (NEOE3.SA), medical educator Afya Ltd (AFYA.O) and jewelry retailer Vivara Participações SA (VIVA3.SA).
Fabio Nazari, global head of equity capital markets for Banco BTG Pactual SA, which advised on 21 of this year's deals, commented, "Follow-on offerings will dominate 2019, but I already see companies overcoming the IPO inertia and planning to list."
Petrobras divestitures comprised the majority of M&A's USD$31 billion deal flow. They were primarily linked to infrastructure, oil and gas. Eduardo Miras, head of Citigroup's investment banking predicts that the auctioning of oil areas in early November will bolster this trend.
Petrobras also led the largest capital markets share deals, raising USD$2.55 billion through the privatization of fuel distribution arm Petrobras Distribuidora SA (BRDT3.SA) as well as another USD$8.7 billion from gas pipeline company TAG's sale to France's Engie SA (ENGIE.PA).
Roderick Greenlees, Itaú BBA's Global Head of Investment Banking, noted that, "Sales of Brazilian government assets will continue to play a key role in deals, either in share offerings or M&A." Paulo Guedes, Brazil's Finance Minister, has been targeting privatization and asset sales, accruing USD$23.5 billion this year.For 2020, banker Ricardo Lacerda, partner at BR Partners says tech company deals will be on the rise with Japanese investor Softbank Group Corp deploying capital from its Latin American fund worth USD$5 billion.