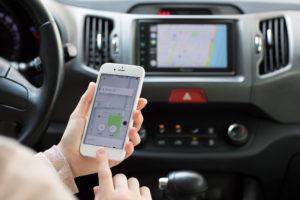 Brazil's Superior Tribunal of Justice ( STJ) ruled on September 4 that Uber drivers do not have rights as employees. The decision benefits Uber and similar apps by setting a legal precedent that will likely impact future cases.
According to the STJ, a contract between Uber and its drivers is not a contract for employment. Therefore, disputes between Uber and its independent drivers should be resolved in civil courts rather than labor courts.
"App drivers don't have a hierarchic relationship with Uber because their services are provided casually, without pre-established working hours or fixed salary, and therefore the characteristics of the labor tie among the parts don't exist", the court said in a unanimous opinion. The decision by the STJ overturned the state court's decision.
The STJ's review stems from a state court case in Minas Gerais where an Uber driver sought damages for lost income after the company closed his account.
Advances in technology have contributed to the development of what has become known as a "sharing economy". In the case of Uber, drivers use their own vehicles to provide transportation services while technology companies act as intermediaries between them and their passengers. So drivers are considered independent contractors who are not employed by the owner of the technology platform.
Uber emailed a statement to welcome the STJ's decision, which reinforces more than 250 lower courts judgments in Brazil, saying there is no employment relationship between its "partner drivers" and the company.
While Uber defends the independent contractor status of its drivers around the world, it has had a long-standing fight with labor rights issues since its inception.
In California, state legislators considered a bill that could result in Uber drivers being labeled employees, entitling them to minimum wage protection and state-mandated benefits. And in July, employees protested at Uber's headquarters, rallying for higher pay and a union to protect their rights. As Uber's drivers in Brazil and around the world struggle for protections traditionally granted to employees, the new and unsteady landscape of the "sharing economy" leaves many questions yet to be answered by lawmakers and the courts.