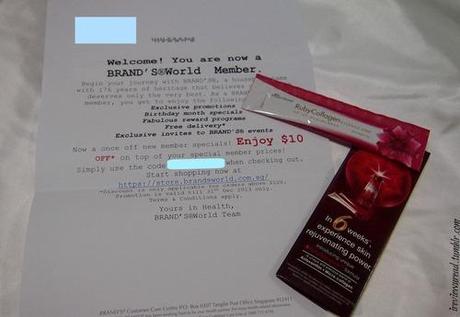 The RubyCollagen Essence Strip, a product which have been floating around the Brands world quite recently along with their RubyCollagen Essence Drink. As a beauty junkie, I obviously have to get my hands on that. With that, I applied to be a Brand's World Member and they delivered a sample of the strip to me!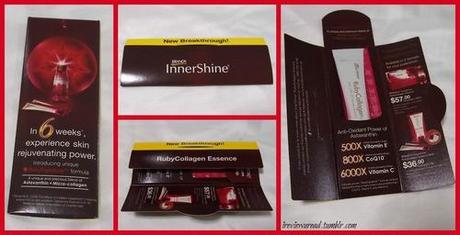 Enclosed in this brown envelope contains not only a RubyCollagen Essence Strip but some detailed information on how this strip can help you and the price of their Ruby sets.
Essentially, this strip of collagen can help one look younger by reducing the appearance of wrinkles and tightening the skin. This effect will only show after 6 weeks with frequent intake of the collagen strip.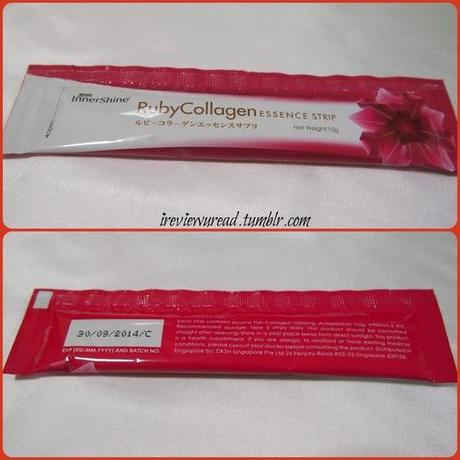 What I like to compliment about the strip would be that I find this packaging very handy for people on the go: Small, compact & Great for easy consumption.

Like the Ruby Collagen Essence Drink, this strip of collagen has a pomegranate taste and it's kinda sour. Maybe it's because I've gotten use to the sour taste of the pomegranate but I find this not as sour as expected. I like their innovative idea of turning a collagen into a jelly strip for, who can resist the though of devouring jelly? Wobbly, fun and smooth. Having this snack is definitely something I can look forward to.
On the downside, like the drink, I didn't see any changes in myself after consumption. As mentioned, I guessed one just have to wait 6 weeks to observe any changes.

Overall, I'll give it 2 and a half IreviewUread Smiles. I love the whole idea of it being small and portable plus the wobbly fun jelly concept is just great. At the same time I just hate how slow for changes to be seen in a person upon utilization.