What a crazy week! Three nights of Little Shop of Horrors and two date nights! I'm literally so, so tired today. I got to bed at about 4am this morning, and woke up at 7am. I'm not a night person, I like going to bed at a reasonable time and I feel like I've burnt the candle at both ends this week! Was totally worth it though!!
Thought I'd do a little review of the Bourjois products I bought this week, which are the new Flower perfection primer and foundation. I'm having a nightmare finding a perfect foundation - I like the Rimmel Wake Me Up but it looks a little greasy on my skin. I hated the Maybelline one I reviewed (it's gone in the bin) and I can't bare to spend £20 on an expensive foundation at the moment because I'm being so indecisive.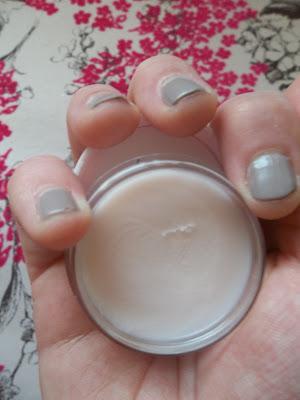 Shot of the primer - comes as
 a clear, powdery balm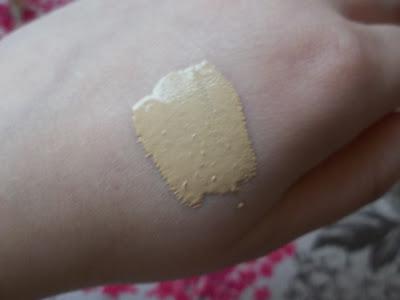 Foundation swatch - the shade I 
bought was 52 - Vanilla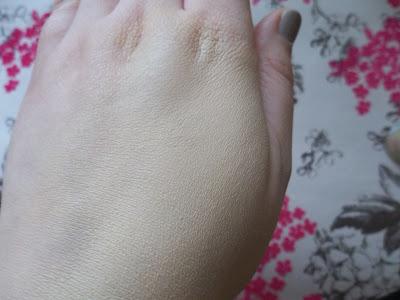 Shot of the foundation having been blended in
I have to say - I'm impressed with both these products. The primer is lovely - it made my skin really soft and my pores were noticeably smaller. usually when I use a primer, I opt for something like Benefit's That Gal which is a liquid whereas this is a balm. I did have to use quite a lot to get an even coverage, so I would have liked the pot to be a bit bigger! It retails for £10.99 in Boots so it's quite expensive for what it is.  The foundation is a really nice shade, feels silky soft on your skin and is easy to blend. It's a matte foundation, which I wouldn't usually use, but combined with the primer I like how it feels on my skin. It's really good coverage - I have a few spots at the moment and they're not visible at the moment. Not sure how long this will last though! It comes with a little sponge, which to be honest I found really hard to use - it's tiny and not very, well, spongey! I like the idea but I'll just use my fingers/brush as normal. The foundation retails at £11.99 which is a standard sort of price for Bourjois. I think I'll definitely buy the primer again and will use the foundation when it's a bit warmer and my skin's greasier.