Hey girls,
Its my very first post and thus I dedicate it to Bourjois Color Boost Lipstick in R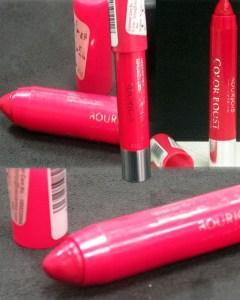 ED SUNRISE……
which actually made me a "PINK POUT"
Ohh yes that's true, I got obsessed with pouts and lippies since I owned it and don't ask me how satisfied it made me feel!!1 ahhh I was super happy like a 5 year old getting her hand on the new Barbie doll!!
Ok let me tell you very quickly about the product:-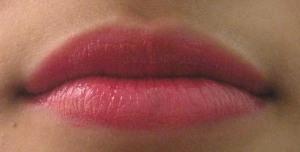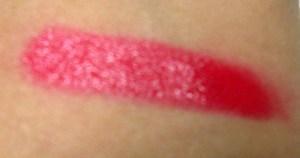 The product is super creamy and glides easily on to my lips which is like waoo.. Seriously it's so soft!!!
But at the same time its super creamy texture makes it stay on my lips for like hardly an hour or two if I strictly don't have anything!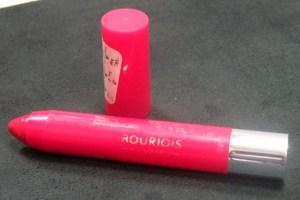 Price: - Rs 785 for 2.75g
TURN ON:-
Super soft and hydrating.
Pigments are good enough to provide sufficient coverage.
Gives a brilliant sheen to the lips
Has a nice plumping effect on the lips.
TURN OFF:-
Wear time is really low.
Tends to transfer a lot!!
Doesn't provides any stain on

lips which

is definitely cons for me.
Softer texture makes me wonder if it would be able to survive "Delhi Ki Garmi"…

.

hot weather!!
Do I recommend it:- Amm I might have fallen in love with this particular shade and also might have got inspired from it, yet I won't really suggest to splurge on it… there are kind of better products at this price and this very range!! But If you really wanna try this range go for red sunrise!!
PS: I was feeling way too shy to reveal my face and also I know the image quality is not that good.I promise I will Improve! Please do leave a feedback!