Hello lovelies!
I've got something pretty cool for you guys today :) The wonderful Daisy from the Born Pretty Store was kind enough to send me some diamond 'glequin' glitters for review. If you haven'
t heard of the Born Pretty Store it's an online store that sells quite a lot of different nail art supplies for really great prices. I actually have regular hexagon glequins from them from a while ago but I was really excited to try the diamond ones. There's so many possibilities! So let's check them out shall we? ;) 
The glitters are super small: 3X3.3cm and come in a pot filled to the top! Seriously I don't think I'm ever going to run out of these even if I used them in every manicure I do for 20 years! The ones I received are a pretty red that look kind of orange in some light. The way I use them is I use a toothpick to pick up the individual glitters and place them on my nail with clear nail polish... it takes quite a while but your nails are super sparkly when you're finished!! B)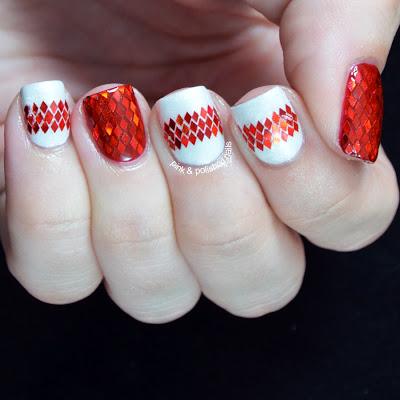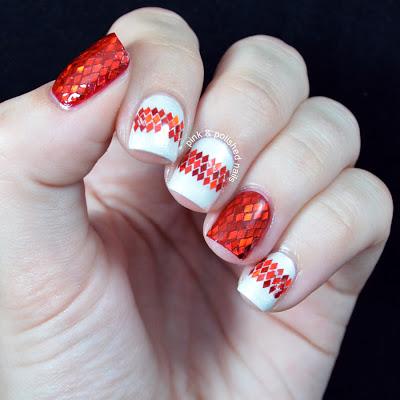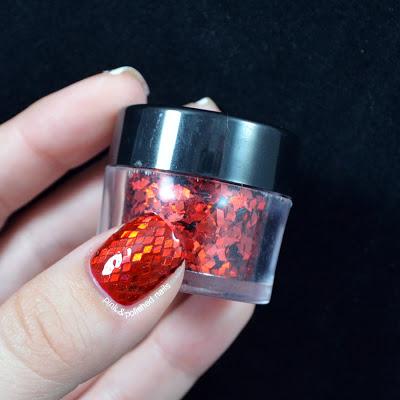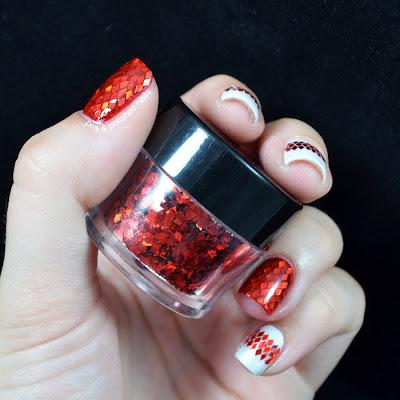 Loved this! I'm actually way too embarrassed to tell you how many layers of top coat I have on here.... somewhere around 6ish O.O lol! Not that it needs that many for these glitters to be smooth because they lay really flat on your nail, it's just every time I finished a nail I'd top coat them all... not really sure why guess I just wasn't thinking ;) The only issue I had with these glitters was that a bunch of them get stuck together in the pot so it gets to be kind of a mess trying to get the little glitters to separate. Just means that they take a little longer to use. :) 
The Diamond Nail Art Glitter Glequins come in 10 really pretty colors and can be purchased HERE for only $2.38!
If you want to buy this or any of the Born Pretty Store's awesome nail art supplies don't go yet! I have a coupon for you so use it!! ;)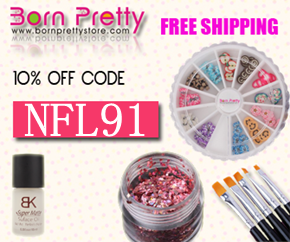 What do you think of all these different kinds of 'glequins'? Fun for nail art or too much work? 
Thanks cupcakes :)