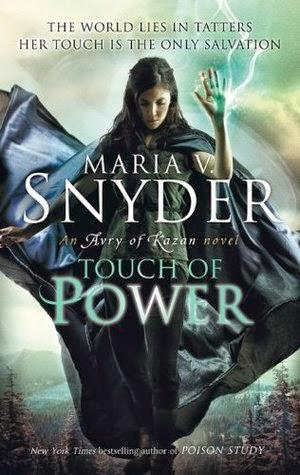 SERIES. Healer, Book One
RELEASE DATE. January 6, 2012
PUBLISHER. Mira Books UK
PAGES. 400
FORMAT. Paperback
AGE GROUP. Young Adult
GENRE/S. Dystopian, Fantasy, Romance
ACQUISITION. Publisher
PURCHASE.
AMAZON

SYNOPSIS. They destroyed her world. But she's their only hope . . . . Avry's power to heal the sick should earn her respect in the plague-torn land of Kazan. Instead she is feared. Her kind are blamed for the horrifying disease that has taken hold of the nation.

When Avry uses forbidden magic to save a dying child, she faces guillotine. Until a dark, mysterious man rescues her from prison cell. His people need Avry's magic to save their dying prince. The very prince who first unleashed the plague on Kazan.

Saving the prince is certain to kill Avry—yet she already faces a violent death. Now she must choose—use her healing touch to show the ultimate mercy or die a martyr to a lost cause?
THOUGHTS. It's been awhile since I have read a fantasy book. After finishing Touch of Power, it made me realized that I am missing a part of my life. I miss experiencing fantasy again. I miss being in another world. Thank God for Maria V. Snyder, Touch of Power is an adventure that I'll treasure forever.
Snyder has a skill that could intricately put everything in their right places. She crafted a world so detailed, so clear, and so brilliant that it was easy to dwell into Snyder's creation; from the Fifteen Realms to its smallest towns, from the Nine Mountains to the lilies, she knows how to charm her readers and I'm unquestionably one of the charmed ones.
Snyder also delivered a cast of very amazing characters. One was Avry whom I won't consider a girl but a woman who showed no weaknesses at all—even for love. And I adored her for that. She was a perfect heroine for me. She was so strong and did what she had to do. She had a heart and a mind of her own. Yet Avry's story wasn't just her story. Other characters as well were creatively written with so much wit and prowess. Each one has a distinct color, appearance, and voice and what you just have to do is listen to them and let them play in your mind all at once. Even the villains were perfectly done. I got to hate them yet couldn't help to love them at the end. Almost all the characters were so lifelike to me. Their developments as a character and their relationships with each other were also vividly told even though the story was from Avry's standpoint.
Almost everything in this book is brilliantly told, not only the detailed world, not only the incredible characters, not only the twists I didn't expect coming but also the romance that shocked me most. Kerrick was an insensitive, insolent man yet he gradually changed and made Avry fell in love with him. I knew from the beginning that they would end with each other but never did I thought that something pleasurable would happened to them at the end.
Behold the fantastic world of Touch of Power where everything you could imagine could happen in one sitting. It is a gripping, unpredictable read of magic, adventure, drama, treachery, deception, romance; name it, Touch of Power has it all. Snyder crafted a unique and unlikely fantasy story that I can say one of my favorites for this year so far—perhaps my top favorite of all. Even though this is my first Maria V. Snyder book I assure you that this wouldn't be the last.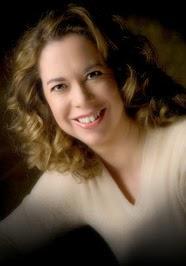 WEBSITE | GOODREADS
ABOUT THE AUTHOR. Maria V. Snyder is the acclaimed author of the YELENA ZALTANA STUDY trilogy: POISON STUDY, MAGIC STUDY and FIRE STUDY. Maria changed from being a meteorologist to a novelist in 1995, when she began writing to keep her sanity while raising two children. Since then, she has published numerous freelance articles in magazines and newspapers, and teaches fiction-writing classes at the local college and area libraries. Maria lives with her husband, son, daughter and yellow lab, Hazelnut, in Pennsylvania. She is also pursuing a master's degree in writing popular fiction from Seton Hill University.