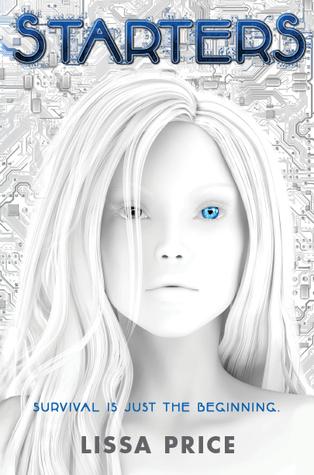 RELEASE DATE. March 13, 2012
PUBLISHER. Delacorte Books for Young Readers
PAGES. 368
FORMAT. E-ARC
AGE GROUP. Young Adult
GENRE. Dystopian, Mystery, Romance, Science Fiction, Suspense
SOURCE. NetGalley
---


---
SYNOPSIS. Her world is changed forever.
Callie lost her parents when the Spore Wars wiped out everyone between the ages of twenty and sixty. She and her little brother, Tyler, go on the run, living as squatters with their friend Michael and fighting off renegades who would kill them for a cookie. Callie's only hope is Prime Destinations, a disturbing place in Beverly Hills run by a mysterious figure known as the Old Man.
He hires teens to rent their bodies to Enders—seniors who want to be young again. Callie, desperate for the money that will keep her, Tyler, and Michael alive, agrees to be a donor. But the neurochip they place in Callie's head malfunctions and she wakes up in the life of her renter, living in her mansion, driving her cars, and going out with a senator's grandson. It feels almost like a fairy tale, until Callie discovers that her renter intends to do more than party—and that Prime Destinations' plans are more evil than Callie could ever have imagined… .
---
THOUGHTS. Firstly, I don't know how to begin this review. I'm not even sure if this review can justify this amazing story of Starters. Starters is a story you really don't read every day. It is a story like no other. I certainly did not expect that this book left me no choice but to devour it entirely in just a minimum amount of time.
The world of Starters was almost perfectly written. It was very well thought out. Price was creative enough to ever think a future more challenging, more engaging, more bleak and definitely more spine-chilling than what I'd imagined it would be. I've read countless books that had the worst future ever thought. I thought dying in an arena full of murderers was worst. I thought being imprisoned in the darkest cell alone was worst. Then Lissa Price walked in and she just proved me wrong.
Callie's character is one of the best that happened to this story. I totally loved her. I reckoned her for being a brave and strong heroine who never gives up just to protect her loved ones. She is a character that will stay in your mind long after you read this book. I had to admit that I did cry seeing the life Callie had together with her brother. She had no parents to rely on but thanks to Michael's presence and care, who will soon be one of the guys that will contend for her love. Though, Michael's character wasn't given much attention because most of the romantic scenes were with Blake. And Blake is another character that would definitely make the girls go crazy.
I just have one issue on characters' physical feature. They weren't that defined. I was thinking that maybe Price was so caught up with the whole story that she hadn't quite mapped it out. Still, I didn't mind it for after all, Starters gave me an adventure worth reading.
Overall, I couldn't believe that until now the scenes were still absolutely embedded into my system. Starters is definitely a riveting page-turner that had me squealing for Callie, crying for Callie, and telling her to run as fast as she could. This story was full of different unpredictable twists and tensions that you couldn't imagine in real life.
Starters is an overwhelming, phenomenal book with unique blend of Dystopian and Science Fiction adding perfect amounts of mystery, suspense, mixed identities, and deceits that made the story more dramatic, more sinister, and more brilliant. This is the book that has it all. If only I could give Lissa Price a standing ovation, I'll definitely do. Her debut novel just set the bar higher. I demand for the second novel now especially after I read the last three pages that left me hanging and wanting for more.
For fans of The Hunger Games and Divergent, get Starters and get started now! It's totally a jaw-dropping ride! I do promise you that this book will really make your heart pump up more blood than ever. You will never ever be disappointed by Starters! You don't get to meet a book like this!
---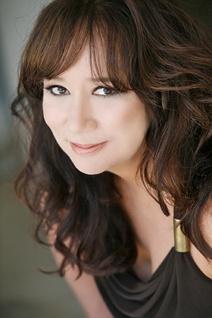 Website
 | 
Twitter 
| 
Goodreads
ABOUT THE AUTHOR. Lissa Price has studied photography and writing, but the world has turned out to be her greatest teacher.
She has walked with elephants of Botswana, swum with penguins in the Galapagos, and stood in a field at sunset amid a thousand nomads in Gujarat, India. She has been surrounded by hundreds of snorting Cape buffalo in South Africa and held an almost silent chorus with a hundred wild porpoises off the coast of Oahu. She has danced in mud huts at weddings in India and had tea with the most famous living socialite in Kyoto.