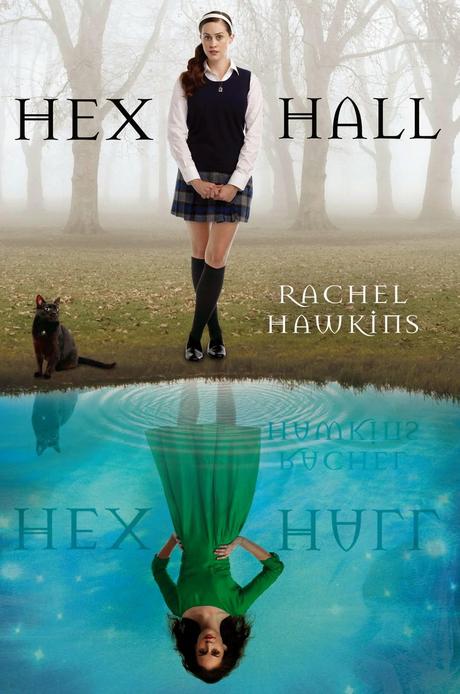 SERIES. Hex Hall, Book One
RELEASE DATE. March 2, 2010
PUBLISHER. Hyperion Books for Children
PAGES. 323
FORMAT. Paperback
AGE GROUP. Young Adult
GENRE/S. Mystery, Paranormal, Romance, Suspense
PURCHASE.
AMAZON

SYNOPSIS. Three years ago, Sophie Mercer discovered that she was a witch. It's gotten her into a few scrapes. Her non-gifted mother has been as supportive as possible, consulting Sophie's estranged father—an elusive European warlock—only when necessary. But when Sophie attracts too much human attention for a prom-night spell gone horribly wrong, it's her dad who decides her punishment: exile to Hex Hall, an isolated reform school for wayward Prodigium, a.k.a. witches, faeries, and shapeshifters. 
By the end of her first day among fellow freak-teens, Sophie has quite a scorecard: three powerful enemies who look like supermodels, a futile crush on a gorgeous warlock, a creepy tagalong ghost, and a new roommate who happens to be the most hated person and only vampire student on campus. Worse, Sophie soon learns that a mysterious predator has been attacking students, and her only friend is the number-one suspect. 
As a series of blood-curdling mysteries starts to converge, Sophie prepares for the biggest threat of all: an ancient secret society determined to destroy all Prodigium, especially her.
THOUGHTS. What a fun book to read! Every turn of page, I couldn't stop myself from laughing! I totally loved this book. I devoured it in less than two days.
Hex Hall was a Harry Potter in the making. It did remind me of Hogwarts School of Witchcraft and Wizardry but it wasn't your typical magical school. This was a reform school for wayward supernatural beings called the Prodigiums. The school consisted not only of warlocks and witches but also of vampires, werewolves, faeries, and shapeshifters. One of them was the adoring witch Sophie who had so much wit and goodness in her. She's a lovable heroine with a some strong attitude. She was one of the characters that made the book an exciting, thrilling ride.
At first, it was hilarious until I reached the middle that I noticed a transition of comical to a suspense atmosphere. I saluted Hawkins for that because the transition was almost perfect. It made my heart jumped. Then the romance was unexpected. Well, it was quite cute at first then came this billowing hotness between Sophie and Archer. Little did I know that Archer would be one of Sophie's enemies. It was a real shock and also when Sophie discovered about herself being a half-demon.
Hex Hall surprised me so much that Rachel Hawkins rocked my world and Sophie tamed a bad dog in me. I believe that this series has so much more to show. I can't wait to read the next books.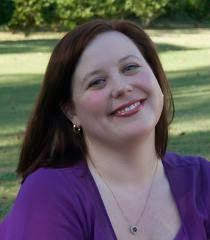 Website | Twitter | Goodreads
ABOUT THE AUTHOR. Rachel Hawkins is also the author of DEMONGLASS, book two in the HEX HALL series, and is currently at work on SPELLBOUND, the third book in the series. She lives with her family in Alabama, where she was a high school English teacher before becoming a full-time writer. To the best of her knowledge, Rachel is not a witch, though some of her former students may disagree.