Welcome to Book Raid, where I will be interrogating authors who will be releasing their debut or their latest books this year. This is a way to highlight debut or latest books that you may want to read after reading this recorded interrogation of what to expect of the book.
Another Book Raid this week! Today I had the chance to raid one of the most anticipated mystery books of 2012, What She Left Behind. Below is the recorded interrogation I had with Miss Tracy Bilen.
Miss Tracy Bilen, you have been suspected of hiding some details of the book, What She Left Behind, from the citizens. If you are not guilty of the suspicions, then I will interrogate you with some questions about the book.

How different is What She Left Behind from other books out there?

It's part serious, part light-hearted; part thriller and part romance.

How much drama, action, mystery or romance do we have to expect in What She Left Behind?

There's lots of drama and suspense and a romance too!

What did you like writing the most: the beginning, the middle, or the ending?

The beginning.

What was your favorite chapter or part to write?

The last chapter

Give us a short quote from What She Left Behind.

"She's calm. Matter-of-fact. As if she's asking me whether I want mayo or mustard on my sandwich. Except in secret."

Thank you for your time Miss Tracy! It is advised that you are free of all the suspicion of hiding What She Left Behind from the citizens!
---
ABOUT THE BOOK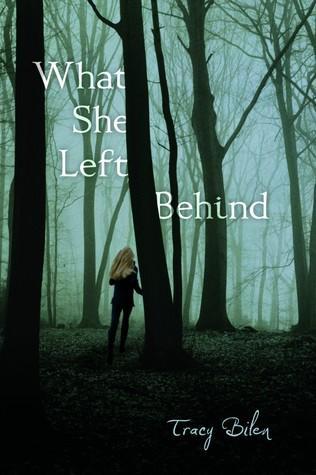 RELEASE DATE. May 1, 2012
PUBLISHER. Simon Pulse
---
SYNOPSIS. In this suspenseful thriller, Sara and her mother are going to secretly escape her abusive father—when her mother mysteriously disappears.
Sara and her mom have a plan to finally escape Sara's abusive father. But when her mom doesn't show up as expected, Sara's terrified. Her father says that she's on a business trip, but Sara knows he's lying. Her mom is missing—and her dad had something to do with it.
With each day that passes, Sara's more on edge. Her friends know that something's wrong, but she won't endanger anyone else with her secret. And with her dad growing increasingly violent, Sara must figure out what happened to her mom before it's too late…for them both.
---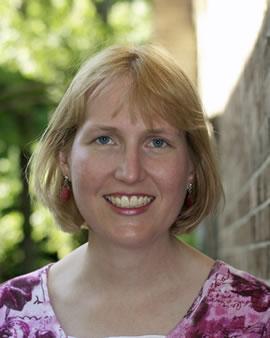 Website | 
Twitter
 | 
Facebook
 | 
Goodreads