Welcome to Book Raid, where I will be interrogating authors who will be releasing their debut or their latest books this year. This is a way to highlight debut or latest books that you may want to read after reading this recorded interrogation of what to expect of the book.
This week's Book Raid is a heartwarming contemporary love story from the author of the Violet trilogy, Unbreak My Heart. Below is the recorded interrogation I had with Miss Melissa Walker.
Miss Melissa Walker, you have been suspected of hiding some details of the book, Unbreak My Heart, from the citizens. If you are not guilty of the suspicions, then I will interrogate you with some questions about the book.

How different is Unbreak My Heart from other books out there?

Well, it's set on a sailboat, and it deals with a best friend breakup, which I think is an over-experienced but under-written-about thing that happens to lots of people.

How much adventure, humor, or romance do we have to expect in Unbreak My Heart?

Sailing adventure, silly but heartfelt humor (boaters are corny), and just enough romance to make you sigh—both in the past and present tense.

What did you like writing the most: the beginning, the middle, or the ending?

The beginning!

What was your favorite chapter or part to write?

The best friend scenes were my favorites.

Give us a short quote from Unbreak My Heart.

"We jumped through puddles all the way home, just because we wanted to. It was stormy and gray, but Amanda said, "Ooh! I bet there'll be a rainbow later." And that's how being with Amanda made me feel, once upon a time."

Thank you for your time Miss Melissa! It is advised that you are free of all the suspicion of hiding Unbreak My Heart from the citizens!
---
ABOUT THE BOOK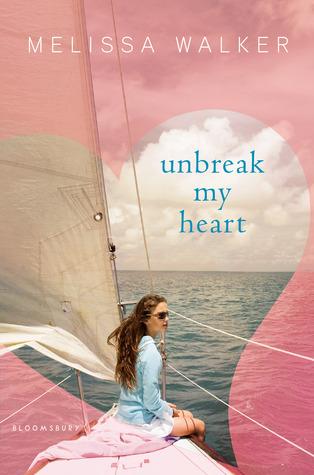 RELEASE DATE. May 22, 2012
PUBLISHER. Bloomsbury
---
SYNOPSIS. Sophomore year broke Clementine Williams' heart. She fell for her best friend's boyfriend and long story short: he's excused, but Clem is vilified and she heads into summer with zero social life. Enter her parents' plan to spend the summer on their sailboat. Normally the idea of being stuck on a tiny boat with her parents and little sister would make Clem break out in hives, but floating away sounds pretty good right now. Then she meets James at one of their first stops along the river. He and his dad are sailing for the summer and he's just the distraction Clem needs. Can he break down Clem's walls and heal her broken heart? Told in alternating chapters that chronicle the year that broke Clem's heart and the summer that healed it, Unbreak My Heart is a wonderful dual love story that fans of Sarah Dessen, Deb Caletti, and Susane Colasanti will flock to.
---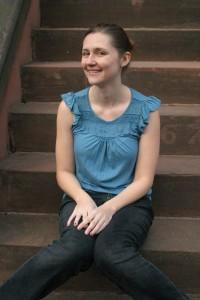 Website
 | 
Twitter
 | 
Facebook
 | 
Goodreads
ABOUT THE AUTHOR. Melissa Walker lives in Brooklyn and has a BA in English from Vassar College. She would tell you her SAT scores too, but, you know, the math part was hard.

 She loves meeting teenagers, and is game to speak at your library or school about writing, books, fashion, magazines or pop culture.