Book Finds 
is a regular feature that spotlights upcoming book releases that I am looking forward to read.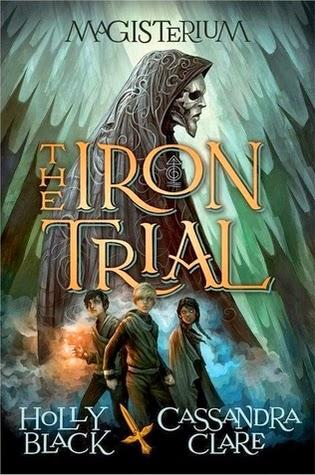 TITLE.
 The Iron Trial
AUTHOR/S.
Holly Black and Cassandra Clare
SERIES.
 Magisterium,
Book One
RELEASE DATE.
September 9, 2014
PUBLISHER.
Scholastic Press

SYNOPSIS.

 From New York Times bestselling authors Holly Black and Cassandra Clare comes a riveting new series that defies what you think you know about the world of magic. 
A dazzling and magical middle-grade collaboration centering on the students of the Magisterium, an academy for those with a propensity toward magic. In this first book, a new student comes to the Magisterium against his will--is it because he is destined to be a powerful magician, or is the truth more twisted than that? It's a journey that will thrill you, surprise you, and make you wonder about the clear-cut distinction usually made between good and evil.
WHY WAIT?
I am such a die-hard fan of Cassandra Clare that any book she writes is a must-read for me. And just look how her first non-Shadowhunter series resembles that of the
Harry Potter
series--though it really doesn't matter to me if it sounds as the
Harry Potter
series or any other fantasy series. As long as there are wizards, witches, and magic involve, count me in! If you're still not convinced, you can read an exclusive
excerpt
from USA Today.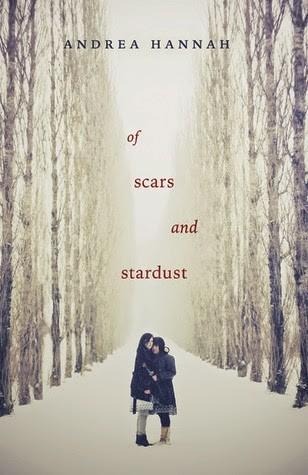 TITLE.
Of Scars and Stardust
AUTHOR.
Andrea Hannah
RELEASE DATE.
October 8, 2014
PUBLISHER.
Flux

SYNOPSIS.

 After her little sister mysteriously vanishes, seventeen-year-old Claire Graham has a choice to make: stay snug in her little corner of Manhattan with her dropout boyfriend, or go back to Ohio to face the hometown tragedy she's been dying to leave behind.




But the memories of that night still haunt her in the city, and as hard as she tries to forget what her psychiatrist calls her "delusions," Claire can't seem to escape the wolf's eyes or the blood-speckled snow. Delusion or reality, Claire knows she has to hold true to the most important promise she's ever made: to keep Ella safe. She must return to her sleepy hometown in order to find Ella and keep her hallucinations at bay before they strike again. But time is quickly running out, and as Ella's trail grows fainter, the wolves are becoming startlingly real.




Now Claire must deal with her attraction to Grant, the soft-spoken boy from her past that may hold the secret to solving her sister's disappearance, while following the clues that Ella left for only her to find. Through a series of cryptic diary entries, Claire must unlock the keys to Ella's past—and her own—in order to stop another tragedy in the making, while realizing that not all things that are lost are meant to be found.
WHY WAIT?
Seriously, just look at that cover! It's so simple yet so dramatic and I think it does capture the story well. Based on what I've heard about this book, it will make you cry. Literally make you cry! I surely hope this will live up to my expectations since I am into this kind of stories. Something that will break the heart. Something that is tragic. Oh, I badly need this book!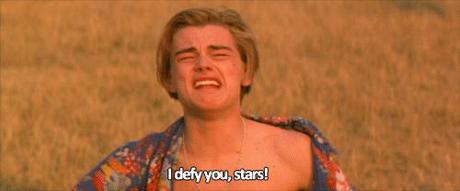 Did the books caught your interest? What books are you looking forward to read? Share your thoughts below.