Lovely Kathy from The Knit Collector had a 150 follower collab giveaway with her close friend Fee from Blush Jewellery. It was an international giveaway straight from Melbourne, Australia and I surprisingly won! 
The prize was my favorite chosen piece from Blush Jewellery Collection. They have some very nice pieces and I had a hard time choosing one for my entry but I settled on the Faith JY Bracelet. I love crosses as accessory pieces and yes, I'm Catholic and I think crosses are nice jewelry pieces as long as it doesn't go overboard or you disgrace it. 
Thank you so much to Kathy and Fee for this wonderful bracelet they sent me.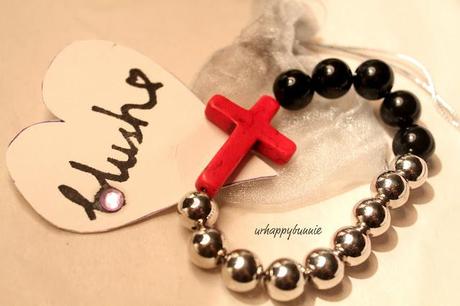 She sent me a red colored cross with black and silver beads which looks so awesome!
Check out more of their trendy and chic handmade jewelries at Blush Jewellery Shop. I also love both fashion styles of Kathy and Fee in their blogs so go and take a peek at their personal blogs (links above). :)) 
Much love and thanks,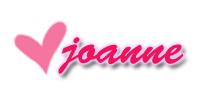 PS: I know I've been winning giveaways lately and I promise I will have one of my own for you guys too in the future. Please be patient with me. I really do appreciate all of you my dear followers and readers! :)