BLUE SMOKEY EYES MAKEUP TUTORIAL
Hello beautiful people. Today's post is all about the beautiful blue color. Its my favorite color and I also love it on my eyes, particularly this shade. I have used Loreal infallible eyeshadow in All Night Blue. I have linked the Youtube video down below . Enjoy the look. And please support my Youtube channel by liking and subscribing to my channel.
Here are a couple of pictures of the final look.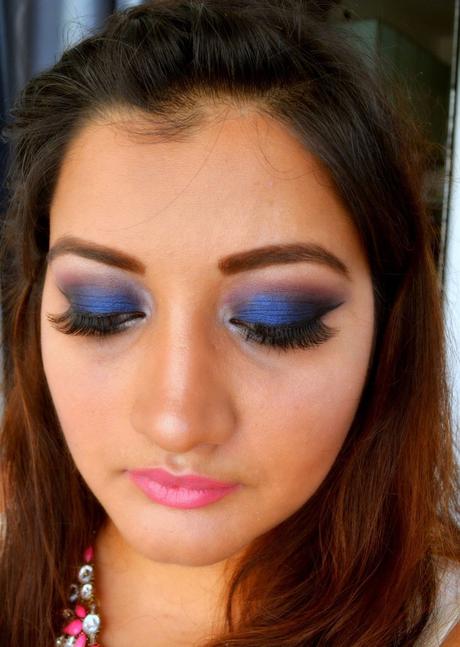 BLUE SMOKEY EYES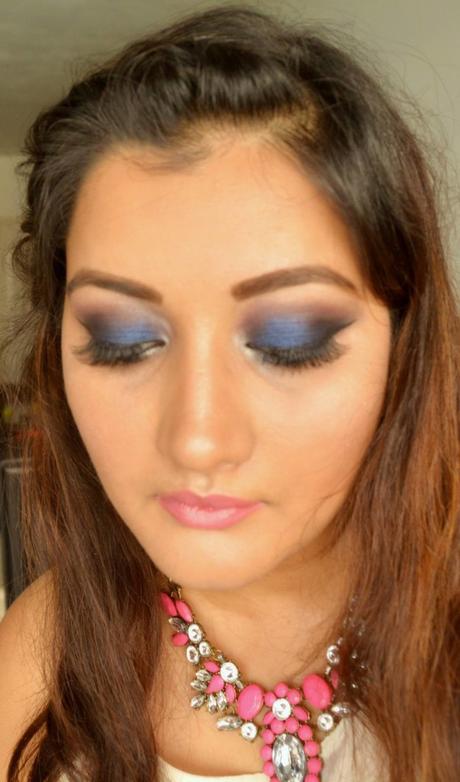 EASY BLUE SMOKEY EYES
Here is the list of the products:
Foundation: Revlon Nearly Naked Foundation
Concealer: Maybelline Instant age Rewind
Eyeshadow: L'oreal infallible eyeshadow in All Night Blue
Lipstick/Lipgloss: Nyx Beige lipgloss
Bronzer : Physician's Formula Bronze Booster
Eyeliner : L'oreal Infallible gel eye liner in Black
Lip liner: Miss Claire: L 26 Sherbet Pink
Mascara: Maybelline Colossal
False eyelashes: Beauty Center in house Brand no 156
I hope you all like this easy  smokey eyes makeup tutorial.
Until next time.
Related
You Might Also Like
Easy Brown Smokey Eye Makeup Tutorial for Makeup Beginners
Sultry Eye Makeup Tutorial : Sleek I divine palette
DAYTIME GLAM MAKEUP TUTORIAL VIDEO
INDIAN WEDDING PARTY MAKEUP
BRIGHT EYESHADOW MAKEUP LOOK FOR SUMMER 2014
GLAMOROUS SMOKEY EYES USING MATTE EYESHADOWS
DRAMATIC SMOKEY EYES MAKEUP TUTORIAL SILVER AND BLACK
Step by Step FALL MAKEUP 2014 : LORAC PRO
QUICK AND EASY MAKEUP WITH A POP OF COLOR
MAKEUP TUTORIAL USING COASTAL SCENTS 88 PALETTE
Tags:
blue eye makeup for Indian skintone, bollywood makeup, easy makeup look, eotd, false eyelashes, l'oreal eyeshadow midnight blue, makeup look, makeup tutorial, party makeup, smokey eyes